Excel 2016: Essential Facts About Worksheets and Workbooks and How to Utilize Them
December 28, 2015
Posted in Articles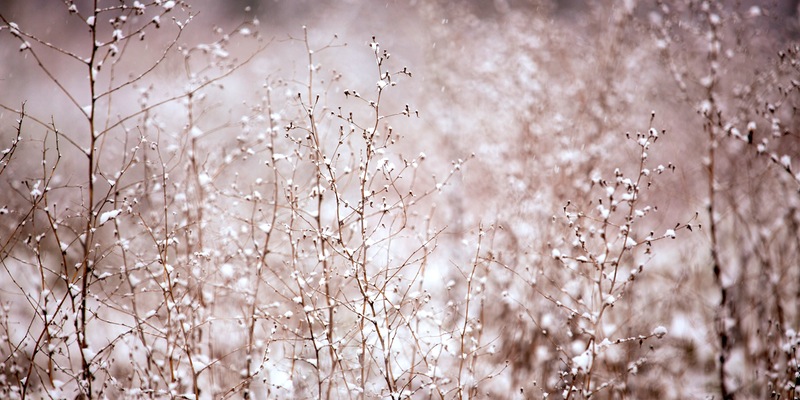 The difference between Excel's worksheets and workbooks
Excel is now even more powerful with its new version – Excel 2016. The enhanced version allows users to analyze and organize data more efficiently using added tools and functions. Although sometimes, it seems hard to navigate Excel, knowing the basic concepts can be a starting point to learn more. For instance, Excel's basic terms, such as worksheet and workbook, can be confusing at first but knowing their difference is of great help in using the program.
Worksheet refers to a single spreadsheet, while workbook refers to an Excel file that contains one or more worksheets in separate tabs found at the bottom of the window.
4 Ways on Creating New Blank Workbooks
From the Start screen
Click on the Excel shortcut (On your desktop, task bar, Windows Start Screen or the Start menu)
A window will pop up
Click on Blank Workbook
Using the Keyboard
Use this shortcut while in Excel: Ctrl + N
From the Quick Access Toolbar
If you have the icon for New Workbook on the Quick Access Toolbar, simply click on it.
From the File Menu
Click the File Menu
Click New
Select Blank Workbook
Using Workbook Templates
Instead of editing workbook depending on your need, you can use Excel's built in templates to save time.
Creating Workbook from a Template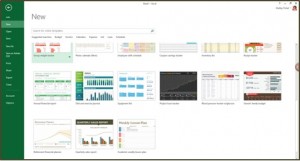 Click File
Click New
Select the template you want to use
In Excel 2016, if local templates did not meet your needs, you can search for other sample templates online.
Type in the keyword on the search bar
Hit "enter" or click the "magnifying glass"
List of templates will show
Select the template you want to use
Setting the Number of Worksheets on your Workbook
You can also set Excel to startup a workbook depending on the number of worksheet/s you prefer.
Click File
Click Options
Set number of worksheets
Change the number to the quantity you require
Click OK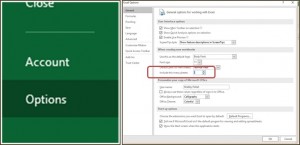 Changing Worksheet Order
Click and drag (A little arrow and a picture of a page will appear).
Drop the worksheet in the location you require.


Changing Worksheet Order
Moving or Copying Worksheet to Different Workbook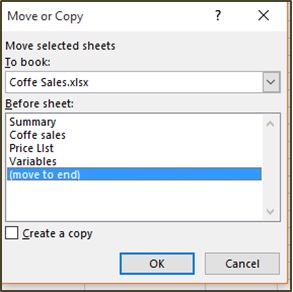 Right click on the sheet tab you wish to move or copy
Click on Move or Copy
A dialog box will pop up – select where you want to move the worksheet (in current or other workbook)
Select where you want the worksheet within the workbook be placed
If you want a copy, tick "Create a copy"
Click OK
Importing .CSV file
You can also import files from different applications and in different formats into Excel, like CSV. CSV stands for Comma Separated Values and is normally a list that has been created via the web or saved from Excel so that it can be imported into another type of program. How to do that?
Click File
Click Open
Navigate to the file you wish to open
Select and it will open
There are lots of things that you can do in Excel – things you never imagined to be so easy until you used the program.
We have even more useful articles:
Excel 2016: 3 Simple Steps to Hide and Unhide Portions
"How to Format Cells and Worksheets"
"Customize The 'Quick Access Toolbar"