4 eBooks to help master the top office programs
November 20, 2019
Posted in Articles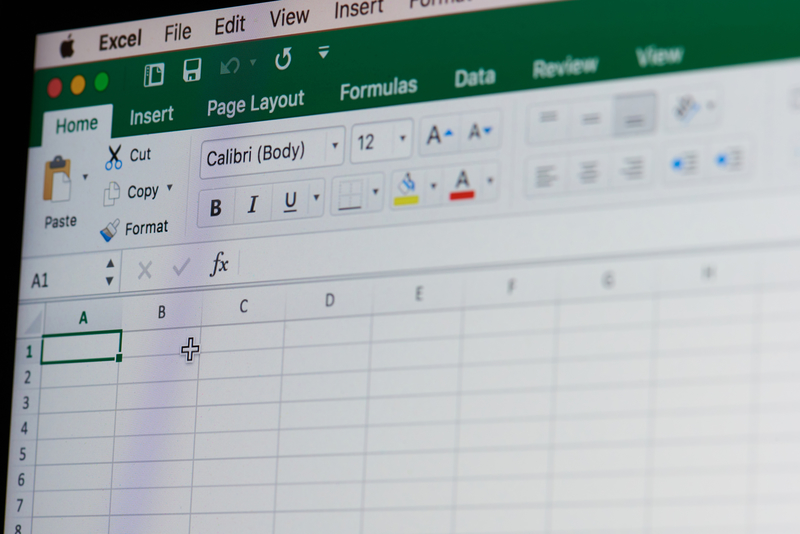 Photoshop and Excel have become required daily tools for many roles but can seem daunting to those who have little experience using them. Whether you are used to using technology at work or unfamiliar with a new program, learning the basics of how to use the most popular office programs and software is a great way to develop within or outside of your role and stay up to date on the latest industry trends and spruce up your CV. Check out our top 4 office software eBooks here.
An Introduction to Adobe Photoshop
This is the first in a series of books on Adobe Photoshop. Together, they will give the reader a good foundation in some of the major features of this ground breaking and industry changing program. They will cover general topics that will satisfy users from varying industries. However, there are also a number of industry-specific "need to know" items, to help users to work effectively.
Learning Photoshop can be a daunting experience. It's a large and complicated program that may take several years to truly master. These books are designed to place your feet firmly on the path to understanding and will guide you to the knowledge that will enable you to progress into a fast and productive Photoshop user. Download Introduction to Adobe Photoshop here.
Excel 365 Basics
Calculating is one of the most widely used applications on the computer, since of course, it is a calculator itself. There are many calculation and spreadsheet programs, and Excel 365 has a prominent place in that market.
With Excel you can create calculation models, for example, for financial controlling and accounting, for calculating a tax declaration form, for compiling an annual report, and so on. In this user guide, you'll learn the basic skills, functions, features, and options of this popular spreadsheet program. Download Excel 365 Basics here.
Word 2019
Word 2019 is a Word Processing program and is part of the Office 2019 suite of programs. You can install it on one machine be that Windows or Mac. In this eBook, you will learn how to make the best use of Microsoft Word 2019 for creating and editing documents. You will learn about many tools that you perhaps were not aware of and these tools will make your document creation easier and more pleasurable. You will learn about Styles, Table of Contents, Formatting, Tables, Pictures, Tracking Changes and Protecting your documents. Plus a whole lot more. Download Word 2019 here.
Powerpoint 2016
This user guide will take you through all the things you need to know when using PowerPoint to create professional presentations. You will learn how to: get around PowerPoint 2016, add text, tables, pictures, SmartArt, charts and more to your slides, use the Slide Master to control the way the presentation looks, add media – audio and video to your slides, control slide transition, add animation to objects, and a whole lot more. Download Powerpoint 2016 here.