5 ways CPR training can save lives
February 15, 2019
Posted in Articles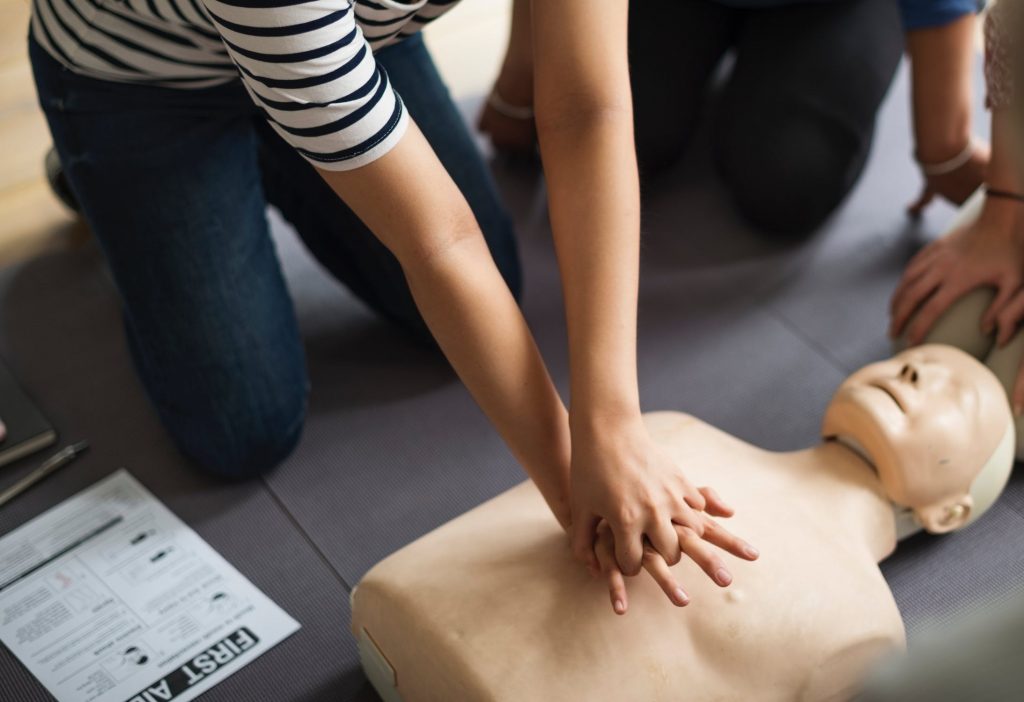 According to the Sudden Cardiac Arrest Foundation, 326,000 cardiac arrests occurred outside of a hospital setting in 2015. The average rate of survival for these cardiac arrests is 10.6 percent, with the survival rate increasing if a bystander is a witness to the cardiac arrest. The survival rate rises even more if a witness to the event is trained in Cardiopulmonary Resuscitation or CPR. Becoming certified in CPR is the best way to ensure that you are prepared to help in various kinds of emergencies. Here are some everyday instances in which being trained to perform CPR can save a life.
This Blog was submitted by National Health Care Provider Solutions. 
1.    CPR Training Saves Lives at Work
Employees who work in administrative settings or office buildings should be trained to perform CPR. The risk for cardiac arrest is high among young adults up to age 30, who commonly work in such environments.
Supervisors should encourage all employees to become certified in CPR, and can also offer them discounted on-site or online CPR certification courses as an incentive. You never know when an office mate might need your assistance, and being trained to perform CPR could save a life.
2.     CPR Training Saves Lives in Schools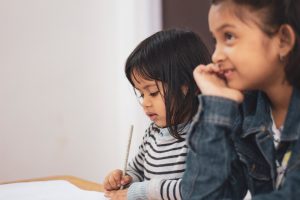 Schools are not the first place you would imagine that CPR training would be necessary. Because of the unbalanced ration of students to teachers, however, the fact that a child can go into cardiac arrest unwitnessed by an adult or be in need of CPR at any time is great in schools.
Cardiac arrest can occur during lunchtime, physical education, or other times in which children are not in an academic classroom setting. It is important, therefore, that not only teachers receive CPR training but also cafeteria staff, maintenance workers, and all school employees. In school, anyone at any time can witness a cardiac event and, if properly trained in CPR, may be able to help.
3.    CPR Training Saves Lives on the Road
Knowing CPR when you are travelling can save the lives of your fellow travelers. If you are taking public transportation, you could save the life of the person sitting next to you who experiences cardiac arrest. If you are flying, you could be called upon to help a fellow passenger who is in cardiac distress. Being certified in CPR can make you a valuable asset in such a situation.
4. CPR Training Saves Lives at the Big Game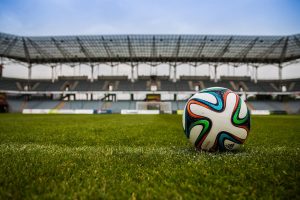 Per statistics published in Methodist DeBakey Cardiovascular Journal, sudden cardiac death occurs at an approximate rate of 1 in 53,703 young athletes per year. The rate can be even higher in young athletes with undiagnosed heart disorders and if cardiac arrest goes unrecognized on the playing field.
Having the proper training in CPR, as well as recognizing the signs of cardiac arrest, can save an athlete's life. At the first sign of trouble, a person trained in CPR can administer it immediately and could save an athlete's life.
5.     CPR Training Saves Lives at the Mall
Shoppers are not immune to cardiac distress. If you hold CPR certification, you will be well-prepared to assist in many types of situations, including cardiac arrest. Workers at the mall who become certified in CPR may receive incentives from their employers, as their knowledge is valuable in helping shoppers and fellow employees.
If you do not currently hold CPR certification and want to be able to save lives, register today for online CPR certification.