Bookboon's 12 Days of Christmas L&D Giveaway: Day 12
December 24, 2019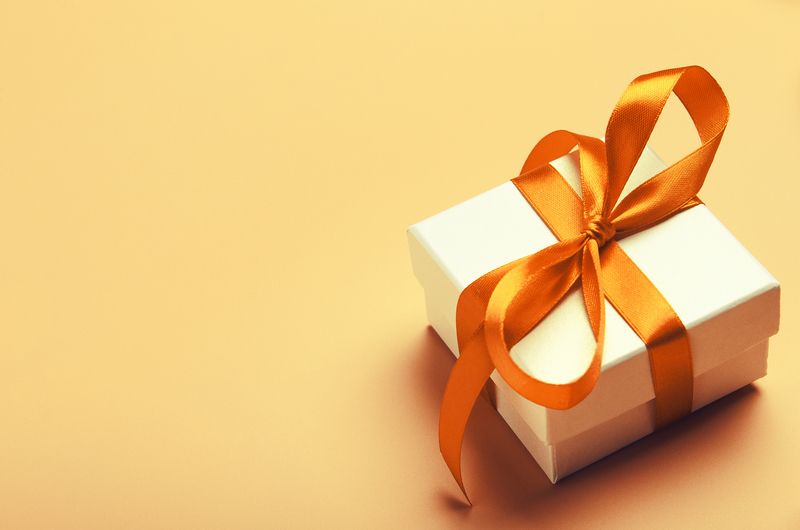 It's the final day of Bookboon's L&D Christmas giveaway! We hope you have enjoyed reading these fantastic free resources as much as we enjoyed compiling them for you. For the 12th and final day of Christmas, we decided to give L&D professionals some insight in what we believe to be a crucial element for any modern worker: stress relief. Getting back to work after a break can be overwhelming. Our inboxes have filled up, there are new and looming deadlines and 2020 targets have become a new and stressful reality. Never fear! Here are 12 stress-relieving eBooks to help you breathe through the post-holiday craze.
Stress Management
In this eBook, we hear from 25 top stress-management experts to show L&D managers how to thrive under stress as well as great tips for our learners to do the same.
Download Stress Management.
How to Reduce Occupational Stress
A self-help guide and an approach to manage and reduce occupational stress of the L&D role and improve the mental health of your people based on seven principles of ancient Greek wisdom.
Get your copy of How to Reduce Occupational Stress.
Practical Mindfulness
Get from stressed out to blissed out with this excellent guide for the overwhelmed manager. Explore the ancient benefits of mindfulness with a modern twist and discover what mindfulness can do for you in this bite-sized, fun to read guide.
Check out Practical Mindfulness here.
A Health & Well-being Strategy
As L&D professionals know, learning is great for our mental health! Do yourself a favour and learn how to manage your own health and well-being in order to do so for your learners with this fantastic eBook.
Download your copy of A Health & Well-being Strategy.
Wellbeing at Work
Looking after your health and creating a sense of wellbeing for learners is key. Wellbeing at Work explores the impact of learning on workplace wellbeing and help you manage stress and pressure effectively.
Manage workplace stress with Wellbeing at Work.
Wellbeing at Work: A Practical Strategy
This eBook takes many of the elements and lessons learned in its predecessor and shows L&D managers how to apply them to real life in order to construct a practical program that will help you and your learners thrive at work.
Use the tips in Wellbeing at Work: A Practical Strategy to go from stressed out to blissed out.
Learn How to Live Stress-Free
This book is for everyone – from a learner who needs to effectively manage their own stress to an L&D manager who has to deal quickly with any stress-related problems at work. Learn the dos and don'ts of avoiding stress.
Learn How to Live Stress-Free today.
Managing Anxiety at Work
Returning to a workplace full of new targets, increased expectations and other stressors can be overwhelming, to say the least. The increased pressure following the holidays can be anxiety-inducing for many learning managers. This book will allow you to break free from workplace anxiety and calmly work through your tasks.
Handle workplace stress with our eBook Managing Anxiety at Work.
Total Wellbeing: From Stress to Success
Turn workplace stress into productivity, looming deadlines into achieved goals and difficult conversations into effective communication with these easy to use stress-relief tips.
Check out Total Wellbeing: From Stress to Success for free.
Managing Stress
It would appear that the role of an L&D professional means we all have to work under a lot more pressure nowadays than at any time in history. In this book, you'll be given information, techniques, and strategies to manage your stress levels. We may not be able to control the events that happen to us, but we can certainly manage the meaning and the impact that they have upon us and our learners. This eBook is also a great all-in-one tool to suggest to overwhelmed learners.
Handle whatever life throws your way with Managing Stress.
Positive Psychology
This handbook has been designed to introduce the L&D professional to the many benefits of positive psychology, both for ourselves and our learners. Positive Psychology has increasingly been applied in workplaces around the globe. This book covers the topic in a simple yet practical, understandable way.
Learn why Positive Psychology is becoming increasingly popular in the modern workplace.
Stress and Work/Life Balance
Work-life balance is something every L&D manager has heard of yet many find it difficult to achieve. Finding a true work-life balance takes time but with this highly readable eBook, we get you on the road to finding true balance in the highly stressful modern world of work.
Learn to balance it all with our eBook, Stress and Work/Life Balance.
Don't miss out! Check out the previous giveaways here:
Day 1 – A fantastic learning opportunity
Day 2 – Two effective teams
Day 3 – Three goals achieved
Day 4 – Four presentation books
Day 5 – Five sales wins
Day 6 – Six learners developing
Day 7 – Seven problems solving
Day 8 – Eight projects managed
Day 9 – Nine productive days
Day 10 – Ten leaders succeeding
Day 11 – Eleven employees communicating