Bookboon's 12 Days of Christmas L&D Giveaway: Day 10
December 24, 2019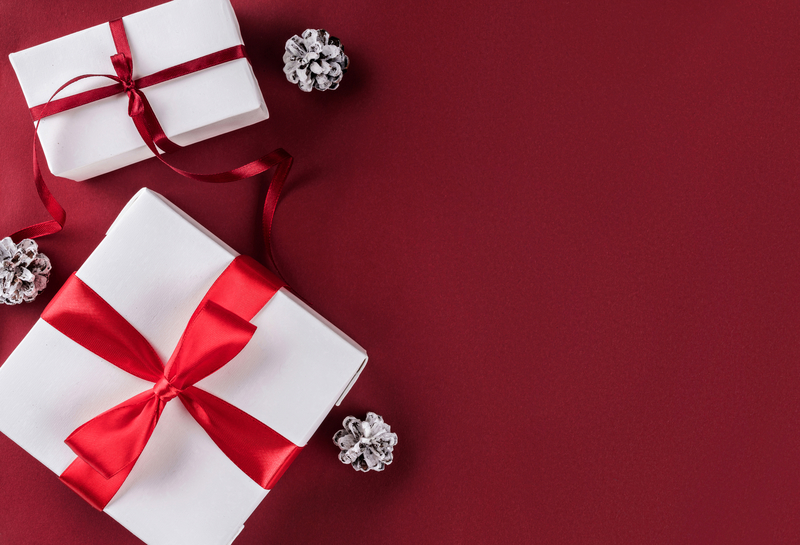 On the 10th day of Bookboon's Christmas giveaway, we're focusing on leadership skills and what makes a successful manager! For the last 10 days, L&D managers have been enjoying free eBooks in the style of the classic Christmas song but with an L&D twist. Check out the past few days and stay tuned until 5th Jan for even more free resources on motivating learners, creating a proactive learning culture, organising training and much more!
As L&D professionals we not only need to hone our own leadership skills including communication, motivation, organisation and project management, we also need to inspire our learners to develop their own skills in these areas and become the successful leaders of tomorrow. Check out these 10 free eBooks on Leadership skills.
Understanding Authentic Leadership
Authentic leadership has been called the gold standard for leadership – but what does it mean, why might it be beneficial for L&D managers, the organisations they work for and the learners they lead? 
Check out Understanding Authentic Leadership.
Leadership Models
This eBook describes ten popular contemporary leadership models. L&D managers can use these as inspiration and a potential toolkit from which you can develop your own leadership style based on your own personality, the task at hand and the team of learners and managers that you are leading. 
Download your copy of Leadership Models.
Leadership & Mindfulness
The Art of Mindful Leadership – a new model that helps us do business in an authentic way – an ancient art that breathes new life into your leadership strategy and your company's performance. 
Get to know the art of Mindful Leadership with our eBook Leadership & Mindfulness.
Leadership and Motivation
This book provides an insight into the interrelationship between leadership and motivation and is full of useful information on motivation for learners and L&D managers. 
Get your copy of Leadership and Motivation.
Leadership Theories
This eBook describes the ten most popular contemporary leadership theories and models to help L&D managers manage learners and inspire future leaders.  
Download Leadership Theories for free for a limited time.
Leadership Styles Uncovered
Leadership Styles Uncovered: How Good Leaders Can Become Great Leaders focuses on the fundamentals of leadership that transcend organisational boundaries including character, values, and integrity. 
Check out Leadership Styles Uncovered.
Self-Leadership
Proactive, self-led learners are an L&D professional's dream but before you can inspire employees to become self-motivated, it is important that learning managers practice their own self-leadership. Read this book to improve your understanding of leadership and equip yourself with practical exercises, to enable you to be an effective leader at work and elsewhere. 
Get proactive with Self-Leadership.
People Management & Interpersonal Skills
As L&D professionals, we are in the business of developing people. And in order to do so, we need to know how to effectively manage the learners, line managers, and stakeholders that make up our teams. This kind of management takes a solid set of interpersonal skills. Learn more about the interpersonal skills that will boost the effectiveness of your own leadership while also inspiring new leaders.  
Get this excellent L&D tool for free for a limited time. Download People Management & Interpersonal Skills now.
HR2025: The Future of Work – Managing People
Work as we know it has changed, is changing and will change some more. The rate of this change means that L&D managers need to keep up to date with what our learners need and how to most effectively manage their development. Learn how to manage the modern learner with this fantastic L&D tool.
HR professionals are loving HR2025: The Future of Work.
Become the Leader You Are
'Become the Leader You Are: Self-Leadership through Executive Coaching' is a mini-manual for high-quality leadership, self-leadership, and self-coaching. Each chapter gives insight and practical tips on how to be a successful leader in the L&D industry. 
Become the Leader You Are this year with this insightful eBook.
Don't miss out! Check out the previous giveaways here:
Day 1 – A fantastic learning opportunity
Day 2 – Two effective teams
Day 3 – Three goals achieved
Day 4 – Four presentation books
Day 5 – Five sales wins
Day 6 – Six learners developing
Day 7 – Seven problems solving
Day 8 – Eight projects managed
Day 9 – Nine productive days