Bookboon's 12 Days of Christmas L&D Giveaway: Day 11
December 24, 2019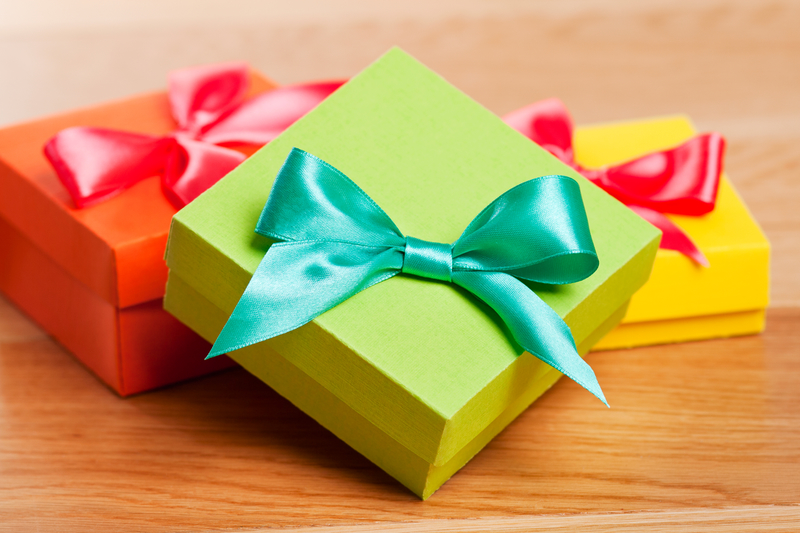 On the penultimate day of Bookboon's Christmas giveaway, we're focusing on one of the most important soft skills for L&D managers, HR professionals and learners alike: Communication skills. For the last 11 days, L&D managers have been enjoying free eBooks in the style of the classic Christmas song but with an L&D twist. Check out the past few days and stay tuned tomorrow for the last day of our giveaway to find free resources on motivating learners, creating a proactive learning culture, organising training and much more!
Whether it is actively listening to the needs of our learners, promoting the importance of L&D to line managers or presenting the ROI of a learning launch to stakeholders, communication is one of the most crucial aspects of being an L&D professional. That's why we're giving away 10 free eBooks to help L&D professionals become the best communicators and, therefore, the most effective leaders they can be.
Communication Skills
This easy to read eBook offers L&D professionals a number of insights and helpful hints on how to improve your communication skills as well as acting as a fantastic resource for your learners.
Check out Communication Skills.
Communication in the Workplace
Learn to communicate with learners, managers, and stakeolders by effectively applying the 3 C's of communication (clarity, conciseness, and credibility) to the main communication media and workplace activities requiring effective communication.
Download your free copy of Communication in the Workplace.
Essential Communication Secrets
There are many elements to communication that we don't even realise we use every day. Learn about some of the unspoken secrets of effective communication with this bite-sized eBook.
Unlock the secret to effective communication with Essential Communication Secrets.
What is Active Listening?
Effective managers are effective communicators. But one of the most important elements of communication is often forgotten and that is our ability to actively listen to the needs of learners, managers, and stakeholders. This eBook describes how to develop your ability to actively listen.
Develop this essential communication skill with What is Active Listening?
Conscious Body Language
When we communicate with the people within our organisations, we might be saying more than we think we are. Body language is the silent communication killer but by mastering it and using it to our advantage, we can reap the many benefits of conscious body language.
Download Conscious Body Language here.
Internal Communication Management
When it comes to internal promotion of learning solutions, the benefits of L&D as well as communicating the organisation's investment in the development of its employees, how this communication is managed can heavily impact success. Master internal communication with this fun eBook.
Download Internal Communication Management.
How to Effectively Communicate
Want to create an open and honest communication environment for you and your team? This eBook explains how to use the basic principles of communication to achieve this whatever the situation.
Check out How to Effectively Communicate.
Presenting an Effective Message
There are many components that go into presenting an effective message. How we communicate has a great impact on the effectiveness of learning launches, budget chats and creating a proactive learning culture. Find out more about how to successfully communicate your message with this useful eBook.
Get your free copy for a limited time here: Presenting an Effective Message.
How to Ask for What you Want at Work
As L&D professionals, sometimes what we want is more funding for learning, sometimes it's more communication about development between line managers and staff, and sometimes it's a proactive learning culture. Whatever it is, it is crucial that L&D professionals know how to ask for what we want — and get it.
Download How to Ask for What you Want at Work free.
How to Give & Receive Feedback
Feedback is a crucial element of a successful learning platform launch. It is important that L&D managers not only know how to effectively give feedback to learners regarding their development but it is equally important we know how to receive feedback from employees about how they are using their organisation's learning solution and what could make it better. Solid knowledge in both giving and receiving feedback will also come in useful when it comes to presenting learning usage rates and ROI to stakeholders.
Get How to Give & Receive Feedback for free.
Improve your Writing Skills
In the modern world of work, much of our communication is non-verbal. This makes it important that L&D professionals can effectively communicate our message virtually through email, posters, presentations and more.  
Improve your Writing Skills with this applicable eBook.
Don't miss out! Check out the previous giveaways here:
Day 1 – A fantastic learning opportunity
Day 2 – Two effective teams
Day 3 – Three goals achieved
Day 4 – Four presentation books
Day 5 – Five sales wins
Day 6 – Six learners developing
Day 7 – Seven problems solving
Day 8 – Eight projects managed
Day 9 – Nine productive days
Day 10 – Ten leaders succeeding