The 4 pillars of teambuilding
March 26, 2019
Posted in Articles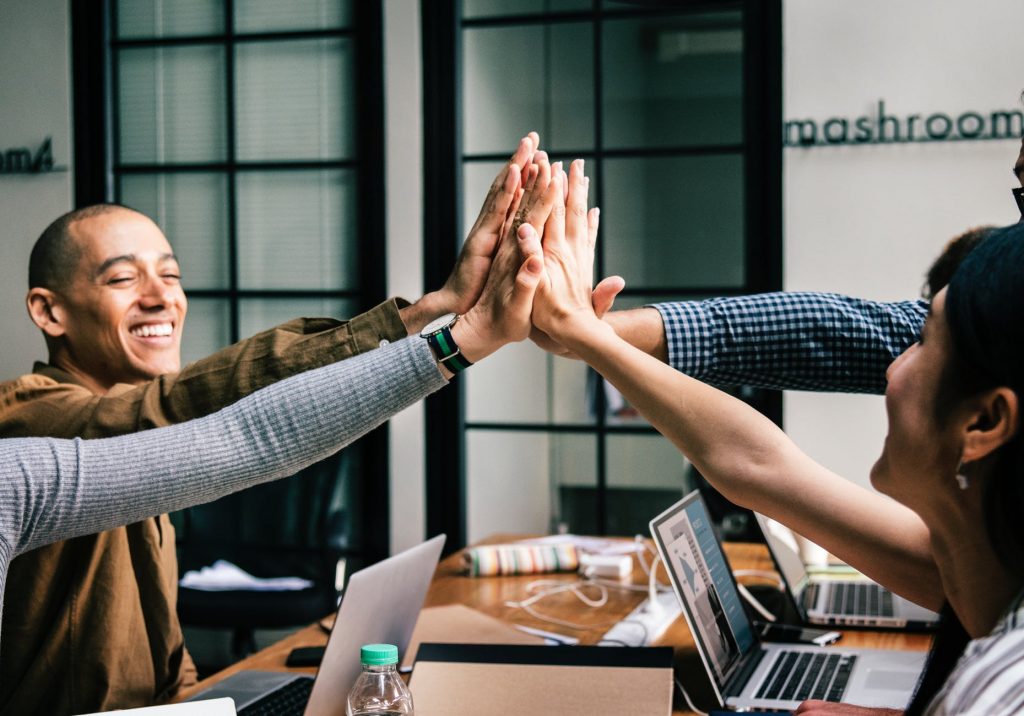 Successful leaders must have the right mindset to address the relational, situational, and rational aspects of team management. There are four power pillars under a people-centered approach to leadership: Mindset and the 3 G's. Let's take a closer look at those four pillars.
The following blog is based off a submission by author John A. Williams.
A mindset for change and growth
A leader's mindset determines success. One may even argue that this applies to any aspect of life. A leader's mindset is communicated through body language, words spoken and actions taken and transfers that state to your team. In this case, first impressions are crucial. A positive mindset gives leaders an edge when addressing a team on a company's vision and goals. Let's face it, if leaders don't show up emitting confidence and belief in what they stand for, why should others follow their lead?
Grit: the relational aspect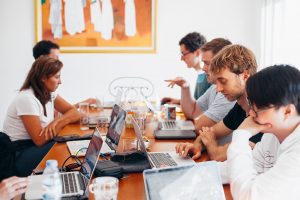 "What's in it for me?" seems to be the first reaction most people experience upon being asked to do something. Whether we like it or not, it has become an inevitable part of a business environment. Leaders should be able to anticipate that pressing question which may be hidden in the roaring silent posture of a stakeholder or team member. "What's in it for me?" is the unspoken question leaders must address before expecting a team member to complete a task.
Grip: the situational aspect
Gaining rapport with stakeholders and team members is crucial but is not enough to secure success as a leader. The circumstances under which managers have to work are just as important. Each endeavor or project has its specific circumstances to take into account. Does the phrase "Location, location, location!" ring a bell? A project's success can be influenced by a team's physical environment as well as the organisational, cultural, and political operating conditions of a workplace. Leaders must manage these.
Enjoy teambuilding content? Check out our weekly newsletter and get the latest #TeamworkTuesday articles straight into email inbox!
Gear: the rational aspect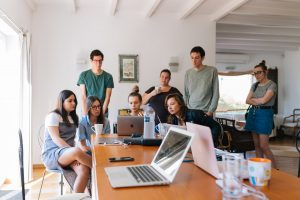 Setting the conditions for a successful endeavor is all about the leader's gear.
There are many management methods and approaches out there but when it comes to leadership, not about management in the traditional sense, there are some typical tools that a leader should use.
There are many useful tools for a pragmatic leader to use to secure the collaboration of team members. These tools are focused on the more relational aspects of leadership and the people managers deal with because that's where the magic has to take place. This is where leaders lay the practical foundation for your daily success. Here is one of those tools:
THINK DUMB BEFORE YOU PLAN SMART
Leaders translate their vision into goals and tasks that are defined S.M.A.R.T. – specific, measurable, attainable, realistic, time-bound – to make them manageable. This goal setting tool is widely-used and very successful but can stifle creativity and thinking outside of the box. To get inspiration flowing freely with drive and grit, try the  D.U.M.B. principle.
Make sure team goals are:
Dream driven, Uplifting, Method friendly, and Behavior triggered.