11 Strategies for Eliminating Time Stealers at Work
December 11, 2015
Posted in Articles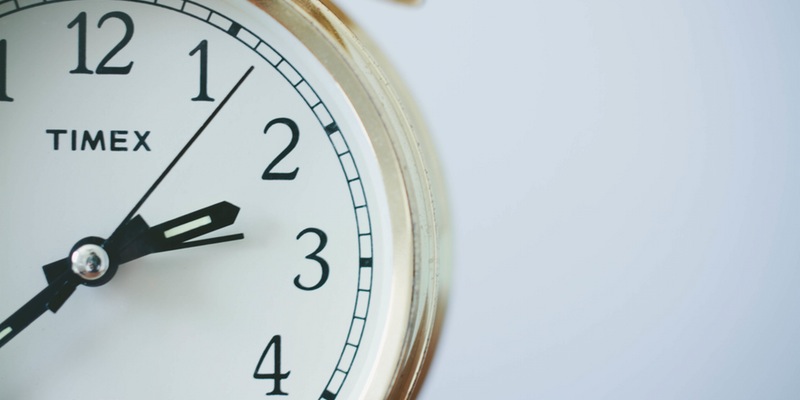 Time stealers and time wasters at work are the not important and usually not enjoyable tasks that draw your attention away from what you are supposed to be doing.
Identifying them will help you work on a plan to lessen their impact on your productivity and efficiency. Although they can be different in every type of work and personality, the common things are listed below.
In the following article we compiled 11 strategies for you on how to eliminate time stealers at work…
1. Interruptions
Interruptions can come from internal or external sources. The most common interrupters are phone calls, emails, paper clutter, and visitors. These interrupters, as well as the ways on how to deal with them, are discussed in the book Daily Planning: Strategies for Ultimate Success.
2. Poor personal organisation
If you have a messy and overloaded workplace, you better work on it NOW and organise it. The more organised you are, the more effective and efficient you will be. You will be able to handle all incoming and outgoing items appropriately.
3. Poor planning
Think of your own short, medium and long term planning strategies. You can accomplish this step better using SMARTERS. This acronym stands for:
Specific
Measurable
Achievable or Attainable
Realistic or Relevant
Timely
Evaluate, Ethical or Extending
Re-evaluate or Rewarding
Strategic – this could be personally strategic or organisationally
4. Lack of focus and/or motivation
Focus and finish one task before doing another. Having multiple short tasks decreases your focus, therefore decreasing your efficiency as well.
5. Doing work that isn't yours
It is okay to say NO. There is nothing wrong with it especially when you have lots of more important things to do. You can use the UNER method to maintain workplace relationships even if you're unable to help others. UNER stands for:
Understand (appreciate the position the person asking is in)
No (say "No" in an assertive, not aggressive or submissive manner)
Explain (explain the reason why you can't help)
Recommend (Offer an alternative, perhaps other people that might be of help)
6. Procrastinating
Putting something off or delaying something intentionally will create no good for you and for the company you are working for. It can even affect the tasks you need to do for the whole day!
7. Meetings
These are notorious time stealers, especially when unplanned. Attending meetings with late-comers is also a problem.

8. Absence of others
Absences can be planned (vacation, leaves and holidays) or unplanned (emergency and sickness). These can both affect the business. Therefore, it is extremely beneficial for a company to develop a policy regarding absences.
9. Perfectionism
Perfectionism can be a form of procrastination. Spending too long on the simplest things is not a wise act.
10. Not knowing what to do
Sharing skills and experiences with colleagues and helping each other can save lots of time when working! Remember, two heads are better than one.
11. Having unclear objectives
Having objectives and goal will make you be directed with what you are doing. The absence of this factor when working will lead you to unfinished or overly finished tasks.
Time stealers are no good if your goal is to build success every day. Learn to deal with our eBook Daily Planning Strategies for Ultimate Success here.
You can take a last look at the "Pirates Table" below.
(Click on it for a bigger picture)