Interview skills for managers: The 5 most common interview questions
May 15, 2019
Posted in Articles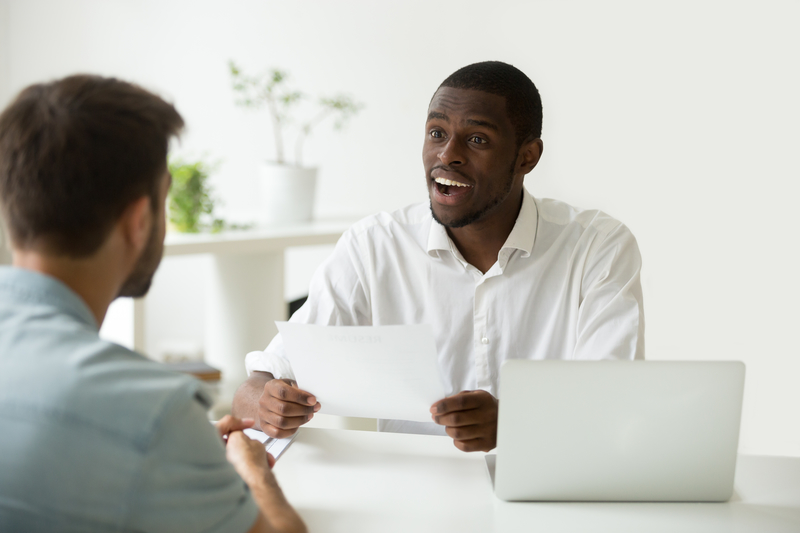 If you have a job interview for a management position coming up, chances are you have one or two successful job interviews already under your belt. But, when it comes to an interview for a management position, the expectations can be higher. Here are the 5 most common questions and how you should answer them to secure your new position as manager.
What is your greatest strength?
Some version of this question will likely be asked at almost every job interview you will do. If you have been asked to do an interview it is likely already clear to the company that you possess some of the strengths they are searching for. Asking what your greatest strength is the interviewer's way of determining what your focus and values are. Choose a strength that is both true and relevant to the position you are applying for. It is also useful to mention what others may say your greatest strength would be.
"My team members would likely say my greatest strength is communication. I think it's crucial that every member of a team is informed and updated and that their ideas are heard."
What is your greatest weakness?
This is one of the most difficult questions to answer but for the interviewer, it flags any potential problem areas as well as areas you may need to develop. Answering this question strategically is very important to the positive outcome of your interview. Saying that you have no weaknesses is not a sensible option, but neither do you want to give your potential employer the idea that you are unfit for the position. The best way to answer this question is by linking it to your continuous efforts in personal and professional development. Mention an honest weakness and discuss the steps you have taken to improve this area, and then focus on your current, improved skill level. This approach shows you are self-critical and take ownership of your personal and professional development.
"My greatest weakness is probably time-management. However, I consider myself self-aware and have made efforts to improve my time-management such as setting daily schedule reminders and am always searching for new ways to develop my skills."
So, you think you scored the job already? Get ready for your new position with #WorkplaceWednesday, our weekly newsletter with the best content to get you workplace ready.
How do you see yourself fitting into the management team?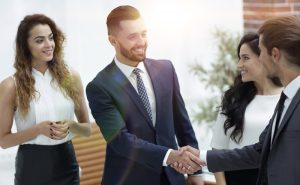 This is your potential employer's way of determining how well you will integrate into the company's culture and management team.
Answer this by giving examples of how you have previously integrated into teams. Both work- and personal examples such as volunteering can be used to illustrate your past success in this area. Be sure to emphasise that your addition to the team was not disruptive and describe how you were able to add value in terms of performance. This will also be a great time to show the research you have done on the company's culture and values.
"While doing my research on ABC Company, I noticed you have a focus on employee development. When I joined my team in my last job, I spoke to every team member about their strengths and areas for development and made sure their skills were put to good use as well as providing them with tools for their own personal upskilling."
Where do you see yourself in five years' time?
This question is how your interviewer will find out how you plan to utilise this potential position in your career path as well as how long you plan to stay with the company. Your answer needs to express your ambitions in a structured and realistic way. Let your employer know about your interest in growing within the company and how you plan to add value to the team you will be leading.
"In five years' time, I would like to have used my management skills to lead my teams through many successful projects and be chasing a director or partner's role to continue to add value to ABC Company."
Do you consider yourself a natural leader?
This is how your employer will decide whether or not you are ready to lead their team.  Some individuals will simply say 'Yes' and back this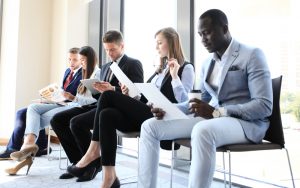 up with an example of a work, leisure or social example. But not everyone is a 'natural' leader and your answer should be honest. You may prefer to describe yourself as a competent or confident leader, describing an instance of your leadership and its success. If leading didn't come naturally to you but through professional experience and skills development, you have found improved your leadership skills, this can be a great way to answer this question.
"I have always been comfortable leading but have also continued to develop my leadership skills throughout my career."
So, you think you scored the job already? Get ready for your new position with #WorkplaceWednesday, our weekly newsletter with the best content to get you workplace ready.