New Video on YouTube: Project Management
April 8, 2016
Posted in Articles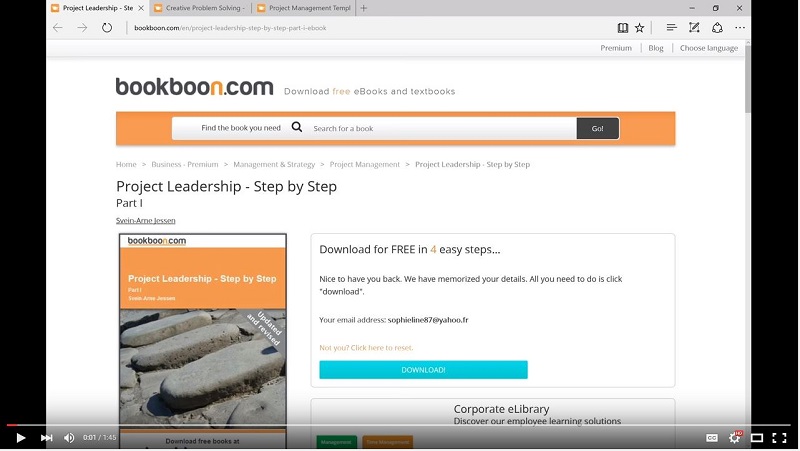 Project management is the discipline to design and/or produce a unique product or service that has a fixed start and end date. It is initiated, planned, executed, and controlled to achieve set goals and meet success criteria. Project management is usually different to business as usual. Therefore, such projects require the development of distinct skills and management strategies.
Are you struggling to apply your knowledge, skills, and tools to meet the project requirements? Here is help! This video shows a selection of 3 business books with a focus on project management.

If you enjoy this video, give us a thumbs-up and subscribe to our channel.
Thank you for watching!
Project Leadership – Step by Step Part I
Ceative Problem Solving
Project Management Templates
If you are interested to receive more information, you can also sign up to our blog feed: http://eepurl.com/UoVZ5.

[bookboon-recommendations id="a1d6ee13-0f5e-e011-bd88-22a08ed629e5″ title="You might also find these books interesting:"]