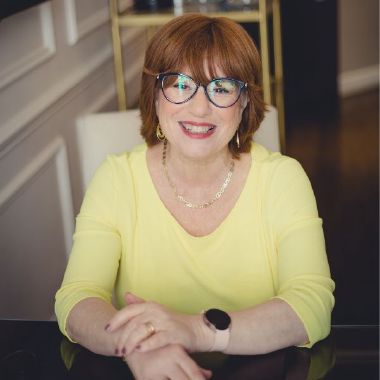 Shelley Fishel
Institución: Learning and Performance Institute
País: United Kingdom
Número de títulos: 50
Contacta con el autor:
Shelley Fishel is the owner and founder of tomorrow's VA - an online training portal with courses in Microsoft Office. Shelley has been teaching Microsoft Office for over 20 years both in the classroom and online. A Fellow of the Learning and Performance Institute, Shelley holds the Certified Online Learning Facilitator - COLF qualification and the Certified Designer of Online Learning - CDOL both from The Learning and Performance Institute.
Prior to setting up tomorrow's VA , Shelley ran The IT Training Surgery, a face to face training company which she sold in January 2019.
With several titles on Bookboon, Shelley spends time learning new features of each release of Office and creating training courses and books.
Shelley loves to simplify a process and help her students become more productive when using Microsoft Office.
You can find Shelley's courses at https://tomorrowsva.com and follow her blog there - a weekly tip on Microsoft Office.
Follow Shelley on Social Media

Twitter - @shelleyfishel or @tomorrowsva
Linked In : https://www.linkedin.com/in/shelleyfishel/

Facebook Page : https://www.facebook.com/TomorrowsVA/

Instagram : shelley.fishel

Conviértete en un autor de Bookboon
¿Tienes una gran idea que te gustaría convertir en un libro de negocios o en un libro de texto para estudiantes? ¿Tu experiencia te ha enseñado algunas cosas sobre el desarrollo personal que te gustaría compartir con el mundo? ¿Te especializas en una materia académica que podría explicarse mejor? La calidad, la claridad y la concisión son las características principales de los eBooks de Bookboon. ¡Habla con nuestro equipo editorial ahora mismo y publica material con nosotros!
Pregunta