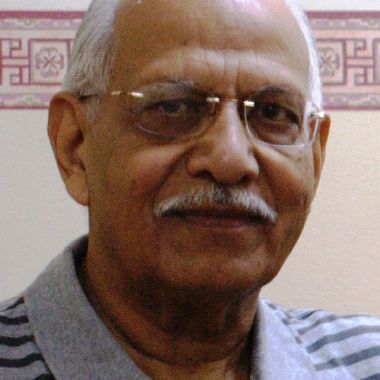 Manmohan Joshi
Institution: Freelancer
Country: India
Number of Titles: 59
Contact the Author:
Manmohan's interactive style and unique ability to engage with young as well as not so young has made him a very effective training facilitator. He has conducted a horde of training programmes in India and the Middle East. His deep insight into the culture of his home country – India – and that of the Middle East has made it possible for him to effectively engage audiences. He has also made presentations on various topics at International Conferences under the auspices of UNESCO, and ensured that his practical viewpoints are shared with a wide variety of audience.
Currently a Freelance Training Facilitator, Manmohan has authored several eBooks on Management and Education.
Having worked as Head of several educational and training organisations in India, Kuwait and Oman, he has specialised in training programmes for people in a wide variety of professions. He has also made a Webinar presentation on Personality Development organised by a US-based organisation.
An alumnus of Cambridge International College (UK), Manmohan also holds a Ph.D. in Management, and Masters in Business Management, Education and English.
Manmohan is currently India-based and conducts training programmes for college students, professors and management executives.
Among his other programmes the following are in much demand:
Soft Skills

Business Communication

Leadership & Teambuilding

Pedagogy of Teaching at college/school level

EMI (English as Medium of Instruction) Skills for college professors

Guidance and counselling in educational institutions
Become a Bookboon author
Do you have a great idea that you would like to see turned into a business book or student textbook? Has your experience taught you a thing or two about personal development that you'd like to share with the world? Or do you specialise in an academic subject that could do with some better explaining? Quality, clarity and succinctness are what characterise Bookboon's eBooks. Talk to our editorial team now, and get published!
Enquiry