How to get more learning out of your L&D budget
January 6, 2020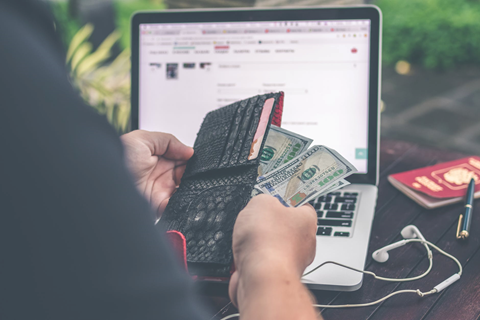 When a company's annual discussion about budget comes around, there is one department that tends to be among the first to be cut and that is Learning & Development. Try as they might to defend the countless benefits of L&D to budget holders, a tight or shrinking budget has become the norm for most learning professionals. However, those in charge of L&D have found a way to make the most of their budget by going digital. Switching to eLearning means that being short on expenses does not have to result in a lack of learning within a company.
Here are 4 ways to use digital training to get more learning with less budget.
Save costs by moving away from classroom training  
Face-to-face learning through classroom training and courses has long been the 'go-to' way to teach employees new skills. And while it may be the most traditional, it certainly isn't the most effective in terms of cost. eLearning provides all the benefits of classroom training at a fraction of the price. With digital learning, businesses save the many expenses associated with classroom training such as employee travel costs, space rental as well as the cost of the trainer or course itself.
Save time by allowing users to take their learning with them 
Another budget draining aspect of face-to-face training is the time employees are required to spend away from their desk. According to a report by the Centre of Economic and Business Research, time spent away from the office is expected to cost the UK economy an average of £21bn annually by 2020. The flexibility and mobility of digital learning allow employees to take their skills development into their own hands and decide when, where and how they will learn. (1)
There is something for every worker at no extra cost
One of the most surefire ways to cause an employee to disengage from their development is by requiring them to consume learning material that is irrelevant to them. No two employees are alike, and neither are their skillsets. However, sending every employee to a different course that is catered to their specific learning needs is neither cost-effective nor realistic.
Because of its ability to recommend materials as well as regularly update and add new content, digital learning offers virtually endless opportunities for every user without the costs associated with an individual learning plan. This is something that is simply impossible for a classroom-based course to match.
Employees learn more in less time
Digital training materials tend to be short-form, interactive, and mobile. Engaging, bite-sized learning content that can be accessed from anywhere encourages learning at the point of need and decreases the time employees are required to spend learning a new skill. Digital learning means a shorter turnaround time between training and applying new skills to the workplace.
When it comes to budget, learning and development is often not a priority but with the cost-savings and effectiveness of digital learning, employee's development does not have to be sacrificed. Going digital will allow your company will save time and money while your employees engage in quality, relevant upskilling. 
Learn more about the budget-friendly benefits of eLearning with our eBook, Digital Training @ Work, free for a limited time.