5 secret learning desires of your employees
March 2, 2020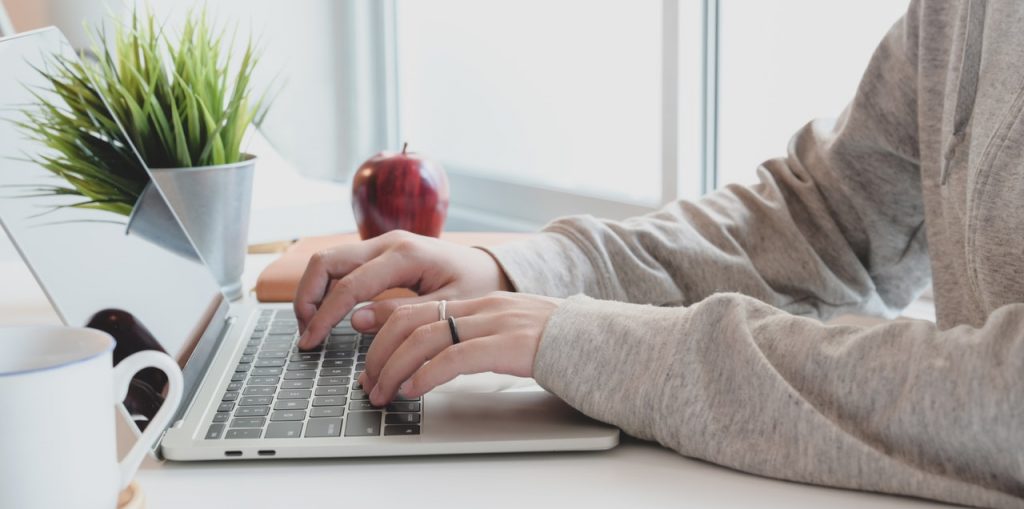 When L&D professionals discuss the barriers to proactive, self-directed learning, a few common factors frequently come up: employees' lack of time, the cost of a learning solution, and an over-complicated platform. But there is one factor, often forgotten, that can have an enormous impact on an organisation's learning culture: an employees' ability to access learning content anonymously.
Bookboon Learning spoke to over 300 L&D professionals about their opinion on anonymous learning and the soft skills they believe employees would prefer to remain private. This is what we learned.
Anonymous learning and proactive learning culture
According to our research, 25% of L&D professionals believe that proactive, self-directed learning is only possible if employees can access learning materials anonymously and develop their skill without fear of judgment or repercussions from management.
The 5 soft skills employees would rather remain anonymous
There are some skills that, for reasons such as fear of judgment or appearing underqualified, employees may prefer to keep under the radar from their employer. According to the L&D professionals we surveyed in our 2020 research on the Learning & Development landscape, these are the top 5 skills employees want to develop without their manager's knowledge.
Stress management
If an employee were to seek out training materials to help them manage their stress, it may mean they are overwhelmed in their role and are looking for tips to prevent a burnout. However, this learner may be less likely to turn to their company's learning platform for help if they were concerned that their manager or supervisor might find out they were experiencing stress. This kind of self-directed learning is a perfect example of a situation in which anonymous learning benefits both learners and engagement rates.
Download this great resource to help employees with stress for free here: Employee Wellbeing and Stress Management.
Time management
Developing the skills associated with time management such as organisation, goal-setting and project management can be enormously beneficial to employees struggling to manage their workload or find a work-life balance. If employees are concerned that those they report to may discover they are experiencing issues managing their time, they may be less likely to seek out help than they would if they were certain it would remain anonymous. Leaving learning to employees will be fundamental in creating time-savvy employees.
Help yourself and your employees take back their time with our free eBook, Successful Time Management.
Conflict management
Every employee, regardless of their role, will run into conflict from time to time. However, particularly when conflict occurs between an employee and a manager or a close team member, learners may be less likely to look for a solution on how to manage that conflict if they were fearful that their manager might be privy to their searches.
Arm yourself and learners with the skills to combat conflict with coworkers with a free download of our popular eBook, Dealing with Difficult People.
Personal development
When it comes to employees' personal development, whether inside or outside of their role, the key is in the name. Development is personal. When learners choose to develop skills within their role, they may prefer to do so without their supervisor's knowledge to avoid appearing unqualified. When it comes to skills outside of their role, anonymity may also be preferred to avoid causing employer's concern that they may leave the company or change positions. Either way, limiting this proactive learning is a bad business decision. Employees uninterested in their own personal development are far more detrimental to an organisation than those who want to grow both inside and outside of their position but may move on eventually.
Find out more about the latest models for personal development here.
Writing skills
As communication becomes increasingly digital, our writing skills are more important than ever before. Spelling, grammar, and general sentence structure can sometimes communicate more information about an individual or an organisation than the message itself. Particularly for employees who do not work in their mother language, poor writing skills can be a source of embarrassment. Because of this, the L&D professionals we spoke to believe that employees should have the right to develop these skills privately.
Take a bite-sized approach to Improving Your Writing Skills with a free download of our eBook.
Soft skills in 2019 versus 2020
Bookboon Learning conducted similar research to this in 2019 and, when comparing the skills L&D professionals believed should remain anonymous last year versus this year, some things stayed the same while others changed.
Just like in 2020, last year, Time Management and Stress Management were on L&D professional's list of skills they believed should remain anonymous but they also believed that office programs, Diversity, Hygiene were also important.
Download the report below for a full list of the skills your employees want to learn but don't want to ask for as well as many more insights.
What you'll learn in the report:
The most important soft skills of 2020
How 75% of L&D managers are dealing with the soft skills gap
The skills learners are requesting more tools for
And much, much more
Liked this article? Sign up for our L&D newsletter to be the first to read more content like this.