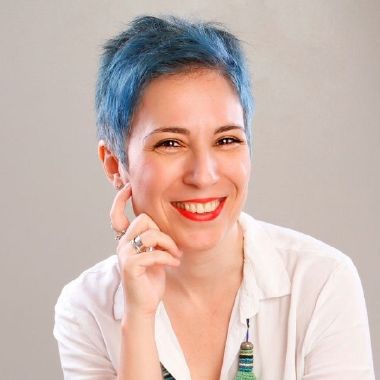 Roxana Radulescu
Paese: Canada
Numero di Libri: 21
Roxana Radulescu is the Founder of All Personal, a bespoke training, coaching and consulting company, the first Canadian Partner Organization to The Game-Changing Index®!
Roxana helps corporate, small businesses and non-profit organizations build game-changing teams and cultures!
She is a TEDx speaker, master coach, facilitator, online course designer and certified GCologist®. She teaches Workplace Communication at York University and College Boreal in Toronto.

Diventa un Autore BookBoon
Hai una grande idea che vorresti vedere trasformata in un libro di testo o in un libro legato al business? La tua esperienza ti ha insegnato un paio di cose sul tuo sviluppo personale che vorresti condividere con il mondo? Oppure sei specializzato in un argomento accademico che potrebbe essere spiegato in maniera migliore? Qualità, chiarezza e concisione sono le caratteristiche degli eBooks di Bookboon. Parla con il nostro team editoriale ora e fatti pubblicare!
Chiedi Informazioni