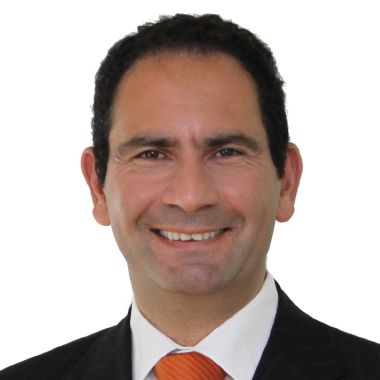 Kourosh Ghaffari
Institution: Ghaffari Business Coaching & Consulting
Country: Germany
Number of Titles: 21
Contact the Author:
Werdegang:
Von Mittelstand bis Großkonzerne: Über 25 Jahre Beratungserfahrung als (Investment-) Banker und B2B-Key-Account- und Vertriebsmanager.
CEO einer mittelständischen Großhandels- und Logistikfirma.
Coach, Business Coach, Lehrbeauftragter der Fachhochschule Schmalkalden (Personalmanagement, Kommunikation).

Seit 2011 selbstständig als Unternehmer-Sparringspartner & Co-CEO auf Zeit:
Faktor-Mensch-Auskenner
Verborgene-Ursachen-Identifizierer
Abläufe-Aufeinander-Abstimmer
----------------------
Biographie:
From small and medium-sized enterprises to large corporations: More than 25 years of consulting experience as an (investment) banker and B2B key account and sales manager.
CEO of a medium-sized wholesale and logistics company.
Coach, Business Coach, Lecturer at the University of Applied Sciences Schmalkalden (Human Resources Management, Communication).

Since 2011, I have been working as the sparring partner for midsize company owners in German-speaking countries as well as assisting them in solving complex problems. I am also working as an interim Co-CEO for medium-sized companies.
Same task, different approach.



Become a Bookboon author
Do you have a great idea that you would like to see turned into a business book or student textbook? Has your experience taught you a thing or two about personal development that you'd like to share with the world? Or do you specialise in an academic subject that could do with some better explaining? Quality, clarity and succinctness are what characterise Bookboon's eBooks. Talk to our editorial team now, and get published!
Enquiry