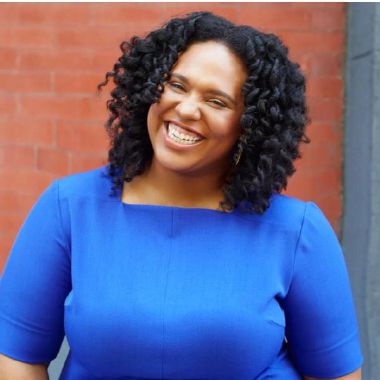 Natasha Nurse
Country: United States
Number of Titles: 20
Contact the Author:
Natasha Nurse is a Coach, Speaker, and Content Creator. She started Dressing Room 8 to provide a web-based resource where women can gain personal and professional empowerment through her fashion and lifestyle focused blog and coaching services. Natasha focuses her coaching services on learning how to master the art of interviewing, leveraging the power of networking, and learning how to build a unique personal brand.

You can follow Dressing Room 8 on Facebook, Instagram, Twitter, Pinterest, TikTok, and YouTube.

Learn more about her podcast WokeNFree at WokeNFree.com

Become a Bookboon author
Do you have a great idea that you would like to see turned into a business book or student textbook? Has your experience taught you a thing or two about personal development that you'd like to share with the world? Or do you specialise in an academic subject that could do with some better explaining? Quality, clarity and succinctness are what characterise Bookboon's eBooks. Talk to our editorial team now, and get published!
Enquiry