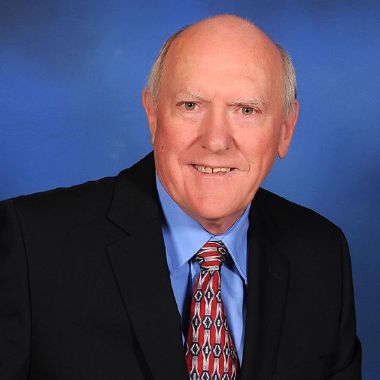 Harold Taylor
Instituce: TaylorinTime
Země: Canada
Number of Titles: 91
Kontaktovat autora:
Harold Taylor, CSP, president of Harold Taylor Time Consultants Ltd., and now operating as Taylor In Time, was a Quality Control Supervisor and Plant Manager in industry for 12 years and a teaching master at Humber College of Applied Arts & Technology in Toronto, Canada for eight years before launching into the consulting business. He has been speaking, writing and conducting training programs on the topic of effective time management for over 35 years. He has written over 20 books, including a Canadian bestseller, Making Time Work for You. He has developed over 50 time management products, including the popular Taylor Planner, which has sold in 38 countries around the world. He has had over 300 articles accepted for publication.
A past director of the National Association of Professional Organizers, Harold Taylor received their Founder's Award in 1999 for outstanding contributions to the organizing profession. He received the CSP (Certified Speaking Professional) designation in 1987 from the National Speakers Association. In 1998 the Canadian Association of Professional Speakers inducted him into the Canadian Speaking Hall of Fame. And in 2001, he received the first Founder's Award from the Professional Organizers in Canada. The award has been named in his honor.
Since 1981, when he incorporated the original time management company, he has personally presented over 2000 workshops, speeches and keynotes on the topic of time and life management.
Harold lives in Sussex, New Brunswick, Canada. He writes e-books for Bookboon.com, some of which have been translated into other languages, publishes a weekly blog at his website (also posted on Facebook & Twitter), a quarterly time management newsletter for his 2000 plus subscribers, sends out weekly tweets, and speaks to senior's and other groups on "growing older without growing old" in addition to "time and life management."
He is active in his local church, a member of the board of directors of Sussex & Area Chamber of Commerce, president of the Fundy Silverados Friendship Club, writes a column on business in the Kings County Record, and performs additional volunteer work in his spare time.
Staňte se autorem Bookboon
Máte skvělý nápad, který byste chtěli proměnit na obchodní knihu nebo studentskou učebnici? Naučili vás vaše zkušenosti něco o osobním rozvoji, co byste chtěli sdílet se světem? Nebo se specializujete na akademický předmět, který byste dokázali lépe vysvětlit? Knihy Bookboon charakterizuje kvalita, srozumitelnost a stručnost. Promluvte si s naším redakčním týmem a zveřejněte to!
Dotaz