Sleep: a time management strategy
Increasing the amount & quality of time in your life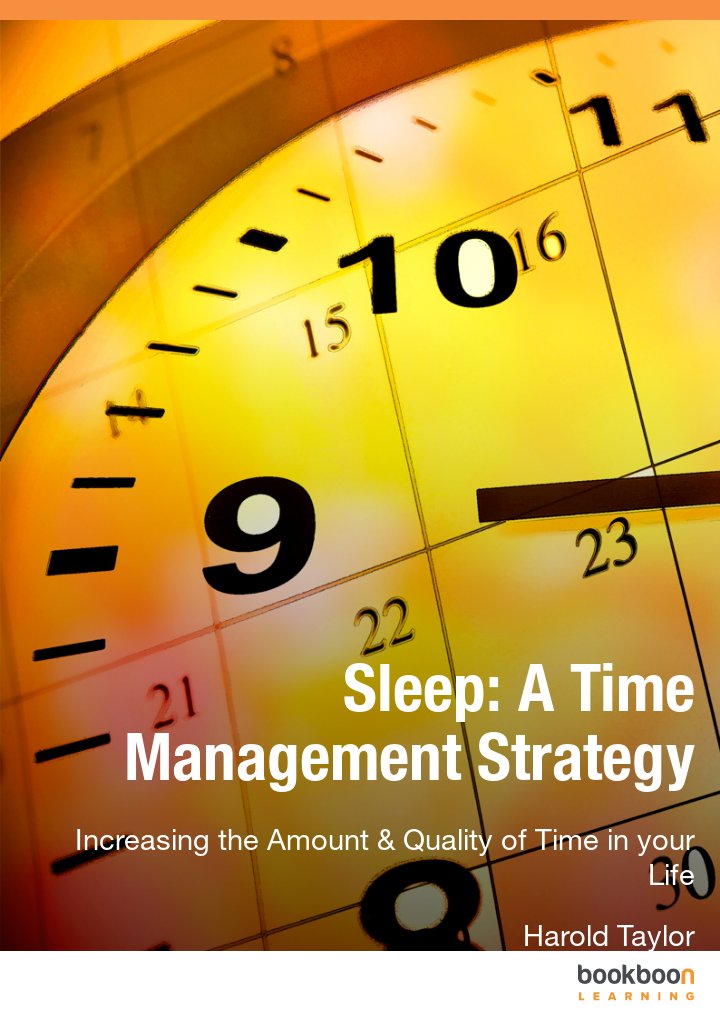 ISBN: 978-87-403-0851-8
1 edice
Počet stran : 38
Price: 75,50 kr
Price: €8,99
Price: £8,99
Price: ₹150
Price: $8,99
Price: 75,50 kr
Price: 75,50 kr
4 snadné kroky k získání vaší e-knihy
This is a Premium eBook
Bookboon Premium - Gain access to over 800 eBooks - without ads
You can get free access for a month to this - and 800 other books with the Premium Subscription. You can also buy the book below
Start a 30-day free trial. After trial: 39,99 kr p/m
Start a 30-day free trial. After trial: €5,99 p/m
Start a 30-day free trial. After trial: £4,99 p/m
Start a 30-day free trial. After trial: ₹299 p/m
Start a 30-day free trial. After trial: $3,99 p/m
Start a 30-day free trial. After trial: 39,99 kr p/m
Start a 30-day free trial. After trial: 39,99 kr p/m
Uživatelé, kteří si prohlédli tuto položku, shlédli také
O knize
Recenze
Mandla Patrick Mkhwanazi
★★★★★
Awesome information!
Andrea Herrmann
★★★★★
An excellent overview on topics related to sleep and work productivity, but also on health and happiness. It is motivating to take sleep serious and not consider it as lost time.
Popis
The old saying, "Organized desk, organized mind" has some truth to it; but the reverse, "Organized mind, organized desk" is more accurate. It's difficult to organize anything without a well-rested, healthy, creative and focused mind that is able to plan, think clearly, make good decisions and visualize end results.
In this brief book, Harold discusses the importance of sleep and its impact on personal productivity, organizing skills, and health and well-being. He also offers suggestions on how we can develop good sleep habits, work with our biological clock, take advantage of peak energy levels, and gain extra time through a holistic approach to time management.
Obsah
The importance of sleep

Benefits of a good night's sleep
The consequences of sleep deprivation
Lack of sleep can lead to obesity
Sleep deprivation sometimes results in tragedy

Do you suffer from insomnia?

What is insomnia?
Symptoms of insomnia
Causes of insomnia
The impact of aging on sleep
Are you suffering from thinksomnia?

How lack of sleep can impact your personal productivity

Longer working hours equate to shorter sleeping hours
Watch the overtime
Sleep reduces timewasters
Sleep is needed for willpower
Sleep is needed for decision-making

The impact of sleep on memory & learning

Sleep affects learning
Teens are the least likely to get enough sleep
Schools are beginning to adjust

How much sleep do we need?

Our sleep needs
Symptoms of sleep deprivation

Our internal clocks are more important than the ones on the wall

Our sleep cycles
Typical sleep cycle
Work smarter by following your body rhythms
Ride the waves of high energy

How to get a good night's sleep

Preparing for sleep
Strategies for improving your sleep habits
Sleep inertia
Larks, night owls and humming birds
To nap or not to nap, that is the question
Something to sleep on

Resources

Reference books on sleep
Books referenced in Sleep: a time management strategy
Websites

About the author