7 Tips to offer employees actionable learning
July 18, 2019
Posted in Articles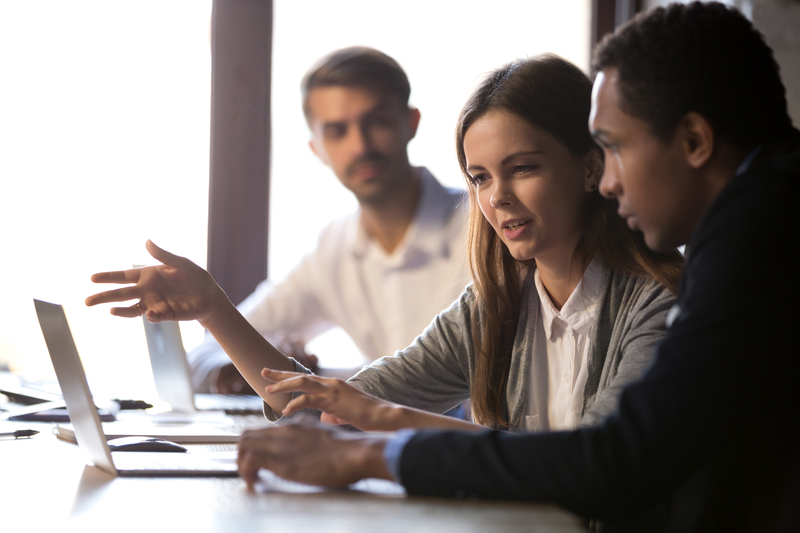 The purpose of Learning and Development is to provide employees with the opportunity to learn new skills and develop current skills in order to apply them to both their workplace and their lives. That last point may be the most important. It is all well and good to train employees, but if they cannot actively apply new skills to their workplace, the efforts of L&D professionals will be in vain.
As businesses worldwide continue to recognise the importance of soft skills, the number of L&D offerings promising to upskill, reskill and develop employees has grown. This influx of learning platforms has made it difficult for L&D professionals to find and provide learners with training content that truly inspires an effective turnaround of skills they can use in the real workplace. Keep in mind though, that there are steps you can take to ensure an actionable learning platform is offered to your employees.
What are the steps?
1. Use digital learning now rather than waiting for scheduled courses
Not only is classroom-based learning inefficient when it comes to cost, but it is also an untimely approach to actionable learning or learning at the point of need. With digital learning, the time it takes an employee to learn a new skill and apply it to their own life is often minimised; and, it is entirely up to them. When learners recognise a skill gap and make a proactive decision to improve or develop that skill, digital learning provides them with the tools to access training and upskilling immediately and at a time and place that suits them.
2. Encourage fast action with bite-sized, concise learning materials
Actionable learning allows employees to learn a skill one day and apply it the next. In order to make this possible, learning materials must be optimised in length. This means they are exactly as short as possible and only as long as necessary to ensure the learning process is efficient, clear and concise without impacting quality.
3. Encourage every employee to take action with a variety of content
An investment in learning content that offers something for everyone in a company, regardless of skill level or position, increases the number of employees who take an actionable approach to their development. Meeting a variety of learning needs by providing a broad range of content allows every employee to feel that their learning is being prioritised, which will encourage them to take action when it comes to learning and applying their skills.
4. Use content presented in a hands-on way
Knowing the theory behind a topic is educational, but providing employees with steps, tools, and methods they can immediately repurpose and actively use in the real world is much more effective and efficient. This means that learning content should not only be presented concisely but should also be relatable and interactive by using references, real-life examples and metaphors to accompany lessons.
5. Choose topics aimed at solving real-life challenges
Actionable learning topics are those that are aimed at providing employees with solutions to real-life challenges. While it may be useful to know the statistics behind how often employees requesting a wage increase are successful, learning the most effective ways to approach a manager to ask for a raise or promotion, gives employees the practical knowledge that allows them to most successfully navigate their lives.
6. Implement an easy-to-use platform
In the same way that materials and learning topics should inspire employees to actively put their learning into practice, so should the platform that provides the content. When an employee makes the decision to take action and invest in their own development, they should not be met with barriers such as a difficult login process or a platform that works slowly or is confusing to navigate. Training platforms should encourage proactive learning and a fast turnaround of skills by being accessible, efficient to use and easy to navigate.
7. Encourage learning at the point of need from anywhere
To encourage employees to take action and seize learning at their point of need, development should not be limited to a work desktop. Many employees choose to learn from mobile devices. The flexibility that comes with content that is downloadable and optimised for use on multiple devices such as mobile phones, tablets, and eReaders will allow upskilling to occur at the time and place learners choose, decreasing the time it takes employees to learn new skills and apply them in the workplace.
Without content aimed at solving real-life problems and a platform that inspires employees to take proactive action in their own learning, employees will struggle to put their learning into practice. Actionable, hands-on learning provides employees with the tools to help them formulate ideas, apply them to their lives and develop and transform their work and their role for their company.