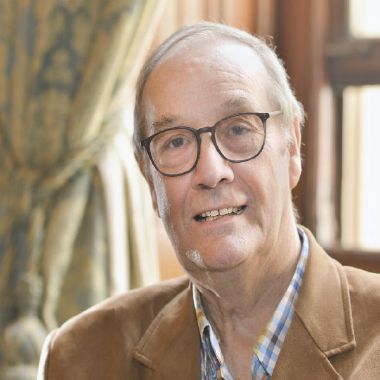 Patrick Forsyth
Land: United Kingdom
Number of Titles: 62
Kontakt forfatteren:
PATRICK FORSYTH runs Touchstone Training & Consultancy, an independent firm based in the U.K. specialising in marketing consultancy, research and training on marketing issues, sales and communication and management skills.
He is a consultant of many years' experience and was a Board Director of a major consulting organisation before starting his own firm in 1990. Previously he began his career in publishing, holding sales, sales management and marketing positions, subsequently working for a management institute before moving into consultancy.
His work has spanned many industries, and also many countries, in part in alliances with others (for example as an "Associate consultant" with various professional bodies). He has worked in most countries in continental Europe (including Eastern Europe) and has also worked regularly in South East Asia, which he has got to know well. In training he conducts tailored in-company courses and individual tutorials. He also conducts "public" seminars and has presented regularly for a variety of organisers including: The Chartered Management Institute, The Chartered Institute of Marketing, The London Chamber of Commerce, The City University Business School and more specialised bodies (such as the Institute of Chartered Accountants, the Publishing Industry Training Centre and the British Council). He has worked for similar bodies overseas, for example the management institutes in Malaysia and Singapore.
He is the author of many successful business books. These include: Marketing: a guide to the fundamentals (The Economist), How to write Reports and Proposals, How to Motivate People and Successful Time Management (Kogan Page), and on careers, for example: Detox your career (Cyan). He has titles translated into more than twenty five different languages. He also has a long list of articles to his credit (written for a variety of journals such as Better Business and Professional Marketing), training materials and, more recently, for several web sites; he has written and produced corporate publications. One review of his writing states: Patrick has a lucid and elegant style which allows him to present information in a way that is organised, focused and easy to apply. ("Professional Marketing" magazine).
His work also includes a plethora of other involvements. He has acted as: a series editor for an international business publisher, training advisor for the Meetings Industry Association, advisor and presenter on two BBC television programmes on marketing and management matters, a member of on the editorial board of a management journal, a communications advisor for the Civil Service in Malaysia, a mentor in the TEC small business advisory service and reviewed books for The Good Book Guide and Amazon. His writing stretches beyond business and he has had three books of light-hearted travel writing published (First class at last!, Beguiling Burma and Smile because it happened - the later about Thailand) along with two novels (Long Overdue and Loose Ends).
Bli en Bookboon forfatter
Har du noe du vil dele med bedrifter eller studenter i bokform? Har din erfaring gitt deg kunnskaper om personlig utvikling som du ønsker å dele med verden? Eller har du spesialisert deg i et akademisk felt som du mener trenger litt mer forklaring? Bookboons eBøker kjennetegnes av god kvalitet, konsist og lettfattelig innhold. Snakk med vårt redaksjonale team og bli publisert.
Forespørsel