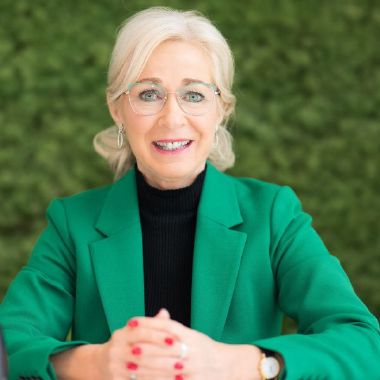 Jill Maidment
Paese: United Kingdom
Number of Titles: 20
Contatta l'autore:
Jill Maidment is the Founder of Natural Talent Bristol and a highly sought-after and effective international Executive Business Coach, also delivering Career Transition and Outplacement Coaching and Resilience Coaching. For 18 years Jill has worked in partnership and confidentially with leaders in a wide range of global brands and large public sector organisations, affecting real and lasting behavioural change by providing executives with the latest tools and techniques to cope with the key issues and challenges of modern-day leadership, including managing change, remote working and stress. Jill's Blogs are amongst some of the most widely read globally at www.natural-talent.com

Diventa un Autore BookBoon
Hai una grande idea che vorresti vedere trasformata in un libro di testo o in un libro legato al business? La tua esperienza ti ha insegnato un paio di cose sul tuo sviluppo personale che vorresti condividere con il mondo? Oppure sei specializzato in un argomento accademico che potrebbe essere spiegato in maniera migliore? Qualità, chiarezza e concisione sono le caratteristiche degli eBooks di Bookboon. Parla con il nostro team editoriale ora e fatti pubblicare!
Chiedi Informazioni