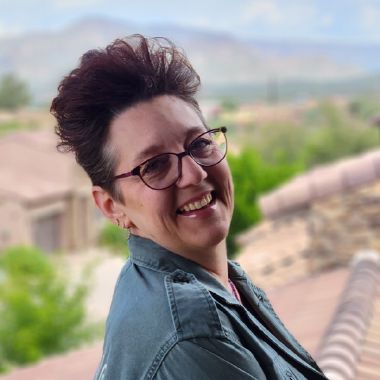 Pam Aks
Country: United States
Number of Titles: 2
Pam Aks (Thomas), M.S., PCC, RMT is a cutting-edge mindset coach and founder of What's Within U, an international coaching practice. Named one of the top 20 Business Coaches in Phoenix by Influence Digest, Pam has helped thousands of people change their "Can't" mindset to one that can and does. Pam is also on faculty at the University of Texas at Dallas in their Executive and Professional Coaching Certificate Program. When she's not coaching or teaching, Pam's sharing her personal stories and mindset shifting tips at www.whatswithinu.com/blog.

Become a Bookboon author
Do you have a great idea that you would like to see turned into a business book or student textbook? Has your experience taught you a thing or two about personal development that you'd like to share with the world? Or do you specialise in an academic subject that could do with some better explaining? Quality, clarity and succinctness are what characterise Bookboon's eBooks. Talk to our editorial team now, and get published!
Enquiry