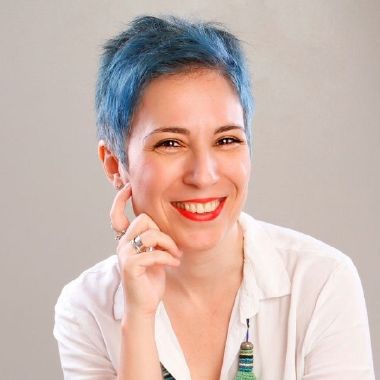 Roxana Radulescu
Country: Canada
Number of Titles: 21
Contact the Author:
Roxana Radulescu is the Founder of All Personal, a bespoke training, coaching and consulting company, the first Canadian Partner Organization to The Game-Changing Index®!
Roxana helps corporate, small businesses and non-profit organizations build game-changing teams and cultures!
She is a TEDx speaker, master coach, facilitator, online course designer and certified GCologist®. She teaches Workplace Communication at York University and College Boreal in Toronto.

Become a Bookboon author
Do you have a great idea that you would like to see turned into a business book or student textbook? Has your experience taught you a thing or two about personal development that you'd like to share with the world? Or do you specialise in an academic subject that could do with some better explaining? Quality, clarity and succinctness are what characterise Bookboon's eBooks. Talk to our editorial team now, and get published!
Enquiry