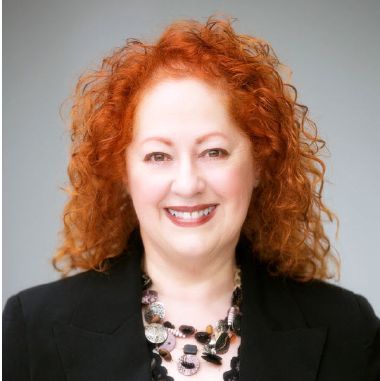 Donna Karlin
Country: Canada
Number of Titles: 3
Contact the Author:
Donna Karlin, certified Executive Coach and Organizational Psychologist, has been called a thought-shifter, accelerator, dot-connector and reality-checker. She's an international speaker, lecturer, author and world-renowned leadership coach. You will see Donna coach on the run with her clients through the halls of corporate headquarters, government departments and agencies, and political offices in many parts of the world.
Her work has been written up in Fast Company Magazine, The National Post (Financial Post), The Globe and Mail, The New York Times Business Section, The Boston Globe, and Personal Success Magazine. She was the cover story for Women of Distinction and featured in the Top 10 Women of 2016 issue of Women of Distinction Magazine. She has authored the critically acclaimed, award-winning book, Leaders: Their Stories, Their Words — Conversations with Human-Based Leaders, The Art of Addressing Situations in the Moment (Bookboon), The Power of Coaching: Don't Give up Your Day Job, or Should You? (Bookboon), as well as other books, articles and online publications.
For 36+ years, Donna has worked with global leaders to develop the competencies and practices that enable them to meet the challenges of the future. She brings a dynamic, strengths-focused, 360° systemic approach to executive and organizational leadership development.
CEO and founder of the No Ceiling, Just Sky™ Institute, A Better Perspective® Coaching and Consulting and Founder of the inCUBEatory™ people, ideas and organizational accelerator, Donna works with C-Suite Leaders of Fortune 100 companies, Government Leaders, the Military, First Responders, Task Forces, Health Care professional, and Entrepreneurs around the world.
Donna is a member by invitation only of the Forbes Coaches Council, a member of the TED Community, Coach to the TED Fellows and Senior Fellows, Coach at Uncharted, and Coach at StartingBloc. She is a Founding Fellow of the Institute of Coaching, Harvard Medical School, and on the Advisory Council of the International Academy of Behavioral Medicine, Counseling and Psychotherapy (IABMCP).
"We're not just human beings, we're humans becoming, always changing, shifting, adapting to new circumstances and challenges."- Donna Karlin
She brings a 360° perspective to human evolvement.
Browse all by Donna Karlin
Become a Bookboon author
Do you have a great idea that you would like to see turned into a business book or student textbook? Has your experience taught you a thing or two about personal development that you'd like to share with the world? Or do you specialise in an academic subject that could do with some better explaining? Quality, clarity and succinctness are what characterise Bookboon's eBooks. Talk to our editorial team now, and get published!
Enquiry