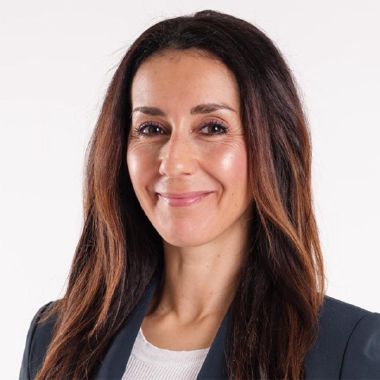 Soulaima Gourani
Country: Denmark
Number of Titles: 2
Contact the Author:
Soulaima Gourani is an author and tech entrepreneur.

She is the co-founder of the Silicon Valley-based community company WomenReignite.com and software company Happioh.com

Happioh.com is a marketing and branding solution for SMBs virtual gatherings, online networking events, communities, and remote round table dinners and discussions. It helps build your pipeline through audience engagement and meaningful interactions.

Her team is HP, Microsoft, Maersk, Google, Youtube, Facebook, and Peoplesoft professionals.

She is a "Young Global Leader" of the World Economic Forum, Thinkers50 Ideas into Practice Award 2019 & the "Thinkers50" Radar 2020 Award.

She is also a contributor to Forbes Leadership Channel. Soulaima is a frequent motivational keynote speaker at major conferences + (co) authored several bestseller books and has contributed to more than 14 books on how to succeed in life, life design, and the "future of work." One of her books is sold in more than 350.000 copies.

Everything she does always serve a common purpose: to create more innovators, critical thinkers, and problem-solvers– more peace in the world.

She has worked for clients e.g., Samsung, Roche A/S, Leo-Pharma, NNIT, Genzyme, Aberdeen, DuPont, LEGO, McKinsey, DELL, Microsoft, Harvard Kennedy University, Adecco, Alk Abello, Aon Hewitt, Citroen, Colliers, Diageo, Cisco, Ernst & Young, Volvo, FL Smidth, H. Lundbeck, IBM, TDC, SimCorp, Novo Nordisk, Novozymes, News Corp, Danske Bank, and Deloitte, etc.

Previous COVID19 Soulaima would travel extensively for speaking. Her talks took her to Scandinavia, Finland, Greenland, Austria, Hungary, Germany, UK, France, Italy, Saudi Arabia, Israel, Russia, Mongolia, Dubai, Sri Lanka, Myanmar, India, Greece, Thailand, Egypt, Venezuela, Morocco, Turkey, USA, China, Lebanon, Japan, Switzerland, Mexico, and Bahrain.

You or your company can book Soulaima as a virtual online speaker at Big Speak Agent, USA.

Browse all by Soulaima Gourani
Become a Bookboon author
Do you have a great idea that you would like to see turned into a business book or student textbook? Has your experience taught you a thing or two about personal development that you'd like to share with the world? Or do you specialise in an academic subject that could do with some better explaining? Quality, clarity and succinctness are what characterise Bookboon's eBooks. Talk to our editorial team now, and get published!
Enquiry