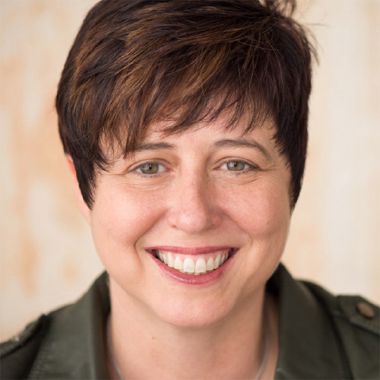 Jennifer McFarland
Land: United States
Number of Titles: 41
Kontakt forfatteren:
Jen McFarland is a passionate and compassionate champion of entrepreneurs, founders, and business owners. She has more than 25 years of experience in leadership, digital marketing, and strategic project planning across corporate, nonprofit, and government environments.

During her time with the City of Portland, she streamlined dozens of internal processes, led a cross-functional team, and moved mountains with the IRS.

Now, as CEO of Women Conquer Business, she consults with businesses on configuring marketing software, systems, and processes to suit their unique growth needs.

A natural teacher and gifted speaker, Jen runs workshops and gives presentations on a wide variety of topics germane to improving business leaders' soft skills, including time management, dealing with uncertainty, improving communication, managing remote teams, and digital marketing.

She also shares her business and leadership knowledge on the Women Conquer Business podcast.

Jen has a Master of Public Administration degree from Portland State University and is a member of the American Marketing Association and the Project Management Institute.

She is a speaker, teacher, leader, and visionary for the business community who loves dad jokes, building seamless systems, and helping people find more joy in their work.

She lives in Portland, Oregon, with her husband and Boston terriers.

Bliv forfatter hos Bookboon
Har du en god ide som du gerne vil have lavet til en bog der kan hjælpe folk med at udvikle sig professionelt eller en studie bog der kan hjælpe studerende? Har du erfaringer eller viden du gerne vil give videre for at andre kan udvikle sig? Eller er du specialist indenfor et akademisk område der kunne bruge bedre bøger? Kvalitet kombineret med korte og præcise forklaringer karakteriserer Bookboon's eBøger. Tal med vores redaktører nu, og få din bog publiceret.
Kontakt os