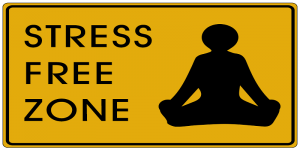 Fight your occupational stress! Download the eBook here..
'The magnificent man is like an artist; for he can see what is fitting and spend large sums tastefully'
Aristotle
1. Introduction to Stress
Stress, anxiety and depression are found in all people and in all cultures, industries, economies and societies, regardless of the education, social status or economic background of the individuals concerned. This is due to a variety of reasons, but mostly because of the high and extremely demanding aspects of their workplace.
The fact is that most adults, all over the world, spend the largest if not a substantial part of their lives working in private companies or public organizations. Whether they are employed in Canada, the U.S., or Australia, in a high-technology startup in Eat Asia, a financial institution in England or Germany, or a garment factory in the Dominican Republic or India, they experience extreme occupational stress.
Also they are not engaged at all in their work!