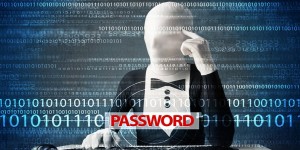 The internet has certainly made our lives easier and more comfortable. Just think of web services, such as online takeaway ordering or online grocery purchases which can be carried out with one click and delivered to your doorstep. On the other hand most of us know how annoying it is when your device catches a virus and stops working, resulting in a loss of your data.
Data can also go missing through actual offline theft, how many of us have had their smartphone or laptop stolen in recent years? And even if we manage to keep our electronic devices safe they might still be vulnerable to hacking attacks or malware.
Bookboon author Dr Eduardo Gelbstein, Senior Fellow of the Diplo Foundation and faculty member at Webster University, Geneva, Switzerland, has gathered the following 13 precaution measures to keep your computer save from malicious software in his ebook "Good Digital Hygiene". Some of those guidelines might sound like common sense but let's be honest, when was the last time you make a backup of your hard drive? Following these easy guidelines for digital hygiene will help to keep your device clean from malware and viruses and protect your data from being lost.