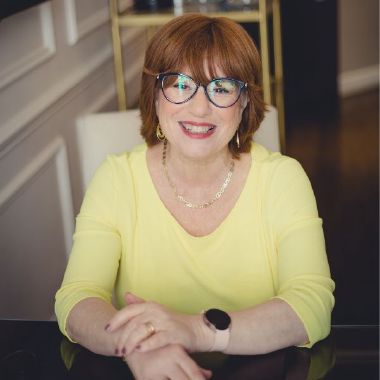 Shelley Fishel
Instituição: Learning and Performance Institute
País: United Kingdom
Number of Titles: 49
Contactar o Autor:
Shelley Fishel is the owner and founder of tomorrow's VA - an online training portal with courses in Microsoft Office. Shelley has been teaching Microsoft Office for over 20 years both in the classroom and online. A Fellow of the Learning and Performance Institute, Shelley holds the Certified Online Learning Facilitator - COLF qualification and the Certified Designer of Online Learning - CDOL both from The Learning and Performance Institute.
Prior to setting up tomorrow's VA , Shelley ran The IT Training Surgery, a face to face training company which she sold in January 2019.
With several titles on Bookboon, Shelley spends time learning new features of each release of Office and creating training courses and books.
Shelley loves to simplify a process and help her students become more productive when using Microsoft Office.
You can find Shelley's courses at https://tomorrowsva.com and follow her blog there - a weekly tip on Microsoft Office.
Follow Shelley on Social Media

Twitter - @shelleyfishel or @tomorrowsva
Linked In : https://www.linkedin.com/in/shelleyfishel/

Facebook Page : https://www.facebook.com/TomorrowsVA/

Instagram : shelley.fishel

Sê um autor BookBoon
Tens uma ótima ideia que queres ver num livro de negócios ou num manual escolar? A tua experiência já te ensinou uma coisa ou outra sobre desenvolvimento pessoal que gostavas de partilhar com o mundo? Ou especializaste-te numa disciplina académica que precisa de melhores explicações? Textos de qualidade, claros e sucintos caracterizam os e-books da Bookboon. Fala com a nossa equipa editorial agora e publica o teu e-book!
Dúvidas