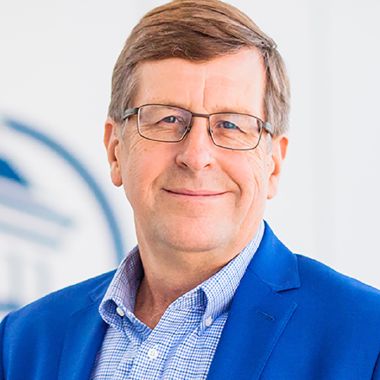 Larry M. Walther
Título profissional: EY Professor of Accounting
Instituição: Utah State University
País: United States
Número de Livros: 38
Contactar o Autor:
Larry Walther, Ph.D., CPA, CMA, is the EY Professor of Accounting and Senior Associate Dean of the Jon M. Huntsman School of Business at Utah State University. Dr. Walther has authored numerous books and articles on accounting, and he has served as director and/or consultant to a number of public and nonpublic companies. Dr. Walther earned his Ph.D. in accounting from Oklahoma State University and has public accounting experience with the audit firm of Ernst & Young. He is past President of the Federation of Schools of Accountancy and served on the Accounting Accreditation Committee of the Association to Advance Collegiate Schools of Business (AACSB). Dr. Walther is the 2013 recipient of the prestigious Joseph A. Silvoso Faculty Merit Award from the Federation of Schools of Accountancy.

Sê um autor BookBoon
Tens uma ótima ideia que queres ver num livro de negócios ou num manual escolar? A tua experiência já te ensinou uma coisa ou outra sobre desenvolvimento pessoal que gostavas de partilhar com o mundo? Ou especializaste-te numa disciplina académica que precisa de melhores explicações? Textos de qualidade, claros e sucintos caracterizam os e-books da Bookboon. Fala com a nossa equipa editorial agora e publica o teu e-book!
Dúvidas