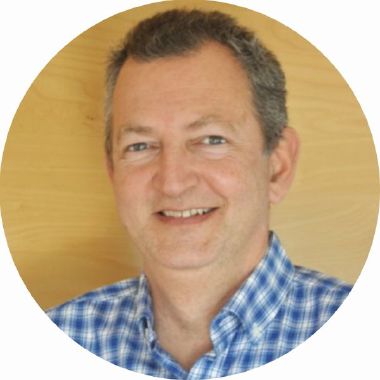 Paul Newton
Paese: United Kingdom
Numero di Titoli: 129
Contatta l'autore:
Paul Newton has worked in IT and Project management for over 30 years and has also developed several internet based enterprises. He was a co-founder and director of ITT Ltd where he was responsible for the development and marketing of software-based management training tools. Clients included Microsoft, IBM, Pfizer, Sun Microsystems, UK National Health, Ministry of Defence, Barclays and many other internationally known organisations.
Prior to that, he worked as an IT consultant specialising in developing IBM mainframe software for many of the company's clients including: Rockwell, Severn Trent Water, SWEB, SWALEC, and Eagle Star Insurance.
He also owns www.psychometric-success.com, a leading provider of practice aptitude tests. This website helps over a million people per year to pass job selection tests including: numerical, verbal, abstract, spatial and mechanical reasoning tests. It has 16 free practice tests available to download - visit www.psychometric-success.com.
You can contact him at paul@free-management-ebooks.com, paul@psychometric-success.com or via his personal blog www.pcnewton.com.
Diventa un Autore BookBoon
Hai una grande idea che vorresti vedere trasformata in un libro di testo o in un libro legato al business? La tua esperienza ti ha insegnato un paio di cose sul tuo sviluppo personale che vorresti condividere con il mondo? Oppure sei specializzato in un argomento accademico che potrebbe essere spiegato in maniera migliore? Qualità, chiarezza e concisione sono le caratteristiche degli eBooks di Bookboon. Parla con il nostro team editoriale ora e fatti pubblicare!
Chiedi Informazioni