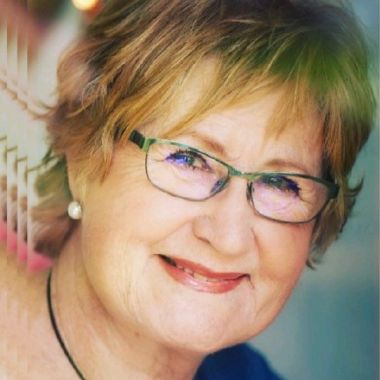 Jenny Gould
Paese: United Kingdom
Numero di Libri: 7
Contatta l'autore:
Jenny Gould is a stress management consultant, trainer, executive & life coach, cognitive behavioural and clinical hypnotherapist. She has provided coaching, training and therapy to people from all walks of life, including senior business people, celebrities and those in the media.
Jenny is also a writer, speaker and broadcaster, regularly appearing on TV and radio as an expert contributor on a range of subjects, in particular on the issue of stress. She has a monthly slot on BBC Radio Oxford as their resident 'Agony Aunt'. A lively, warm and engaging speaker, Jenny's talks are thought provoking, inspiring and entertaining.
Through her company, The STP Consultancy, Jenny offers stress management advice and training to companies and organisations of all sizes. She has had many years experience herself as a senior manager in the corporate sector, and has expertise in the management and development of individuals and teams. An experienced and sought after trainer, she runs training courses on subjects such as stress, conflict, assertiveness, dealing with difficult people etc for organisations large and small. She is also a trainer for Relate 'the relationship people.'
Diventa un Autore BookBoon
Hai una grande idea che vorresti vedere trasformata in un libro di testo o in un libro legato al business? La tua esperienza ti ha insegnato un paio di cose sul tuo sviluppo personale che vorresti condividere con il mondo? Oppure sei specializzato in un argomento accademico che potrebbe essere spiegato in maniera migliore? Qualità, chiarezza e concisione sono le caratteristiche degli eBooks di Bookboon. Parla con il nostro team editoriale ora e fatti pubblicare!
Chiedi Informazioni