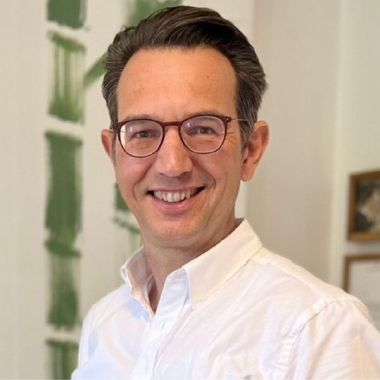 Tom Meyers
Country: Belgium
Number of Titles: 1
Contact the Author:
Tom Meyers, also known as 'TomTom the health navigator', is an osteopath, body-centred stress coach, wellbeing futurist, space enthusiast, TEDx organiser and author of "Futurize Yourself - Design your life on purpose." Tom's mission is to empower you to live well in this fast-changing, uncertain, and challenging world by helping you to futurize y'ourself on purpose in body, mind and spirit.

Become a Bookboon author
Do you have a great idea that you would like to see turned into a business book or student textbook? Has your experience taught you a thing or two about personal development that you'd like to share with the world? Or do you specialise in an academic subject that could do with some better explaining? Quality, clarity and succinctness are what characterise Bookboon's eBooks. Talk to our editorial team now, and get published!
Enquiry