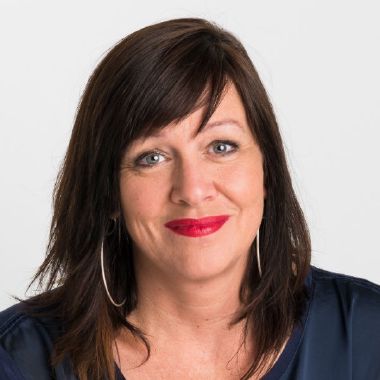 Ina Smittenberg
Country: Netherlands
Number of Books: 3
Psycholoog NIP, registerpsycholoog Arbeid en Organisatie (NIP), lid NVPA.
Ina (1967) is een onafhankelijk organisatieadviseur in Werklust sinds 2000. Zij publiceerde Organitopia (Scriptum, 2018) over de grondslagen voor een effectieve en duurzame organisatieverandering langs de weg van intrinsieke motivatie. Ze staat bekend als een innovatieve, creatieve, geïnspireerde en ook pragmatische veranderkundige, adviseur, trainer, begeleider, project- en programma manager, al naar gelang de opdracht. Ze werkt met name in het publieke en sociale domein en leidt daar ambitieuze veranderprogramma's in complexe omgevingen met vele belanghebbenden. Dit doet zij met ambitie, resultaatgerichtheid en focus op resultaat, soms met een onorthodoxe aanpak. Kernelementen van haar werk zijn focus op intrinsieke motivatie van medewerkers, draagvlak en gezamenlijkheid, momentum en impact en een duurzaam effect.
Al vroeg in haar leven wist Ina dat ze psycholoog wilde worden en op haar 50e weet, merkt en voelt ze nog steeds dat dit het juiste beroep voor jaar is. Vrijwel op dagelijkse basis wordt ze geïnspireerd en soms verrast door wat mensen beweegt en motiveert in het leven, en meer specifiek, op de werkplek. Ina is gespecialiseerd in de meer 'zachte' verander aanpakken, die zich richten op het maximaal betrekken en meenemen van medewerkers en management. Alleen op die manier wordt een ingezette verandering duurzaam, ook wanneer de adviseur het pand weer heeft verlaten.
Naast psychologie en filosofie houdt Ina van lezen en reizen, van lopen en dansen. Ze heeft een dochter, een kat en verkering en woont op de Utrechtse Heuvelrug, midden tussen haar geliefde bossen en op fietsafstand van de levendigheid en het stedelijk vermaak van Utrecht.
Browse all by Ina Smittenberg
Become a Bookboon author
Do you have a great idea that you would like to see turned into a business book or student textbook? Has your experience taught you a thing or two about personal development that you'd like to share with the world? Or do you specialise in an academic subject that could do with some better explaining? Quality, clarity and succinctness are what characterise Bookboon's eBooks. Talk to our editorial team now, and get published!
Enquiry