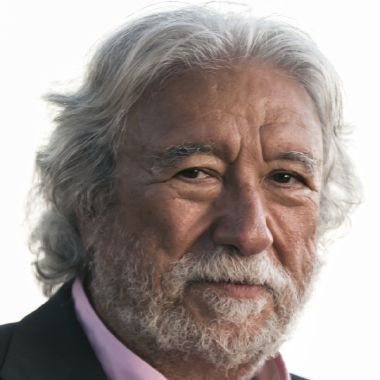 Agustín Medina Fernández
Country: Spain
Number of Titles: 12
Contact the Author:
Ha trabajado siempre en el mundo de la comunicación y el marketing, destacando su labor como Creativo en agencias de publicidad como McCann-Erickson y Lintas, Director Creativo en Norman, Craig & Kummel, Vicepresidente Internacional en Foote, Cone & Belding y como Fundador y Presidente de La Banda de Agustín Medina.
Su amplia experiencia y reconocimiento le han permitido participar como Miembro del Jurado en numerosos festivales internacionales de Publicidad, como el Festival de Cannes, el Clio de New York, el 4 Awards de Hong Kong, el Achap de Chile o el Festival de Comunicación de Bien Público de la Habana. También ha sido Presidente del Jurado en festivales como El Sol de San Sebastián, el FIAP de Buenos Aires y el NOVA de Colombia, entre otros.
En el ámbito docente es Profesor en el Master de Dirección de Comunicación de la escuela de negocios CESMA (Madrid),en el Máster de Marketing Político de la Universidad de Alcalá de Henares (Madrid) y en el Master de Dirección de Comunicación y Marketing de la Cámara de Comercio de Valencia (España)
A lo largo de su trayectoria profesional ha recibido numerosos premios.
Ha escrito trece libros: "Notas al margen. Reflexiones de un Publicitario." (1995), "La Publicidad" (2001), "Apuntes para un cambio de siglo publicitario" (2004), "Historia de mi Banda" (2005), "Cómo llegar al éxito de fracaso en fracaso" (2006), "Ideas para tener Ideas" (2007), "Bye, bye, marketing" (2010), "Hoja de ruta para emprendedores" (2012), "La Vuelta al mundo de la empresa en 500 tweets" (2014), "Introducción a la Publicidad" (2015), "El futuro de la comunicación" (2016), "Quien tiene una marca tiene un tesoro" (2016) y "Neomarketing, el marketing del siglo XXI" (2018). Como conferenciante ha participado en más de 200 eventos en todo el mundo.
En Marzo de 2011 fue nombrado Miembro de Honor de la Academia Española de la Publicidad. En 2016 le dieron el Premio de Honor del CDC (Club de Creativos) de España.
Become a Bookboon author
Do you have a great idea that you would like to see turned into a business book or student textbook? Has your experience taught you a thing or two about personal development that you'd like to share with the world? Or do you specialise in an academic subject that could do with some better explaining? Quality, clarity and succinctness are what characterise Bookboon's eBooks. Talk to our editorial team now, and get published!
Enquiry