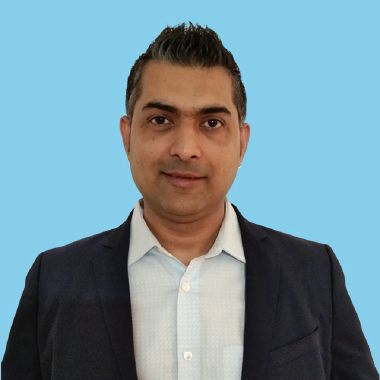 Adit Chouhan
Country: India
Number of Titles: 6
Contact the Author:
Adit Chouhan is a passionate Digital Marketer, an Author, a Digital Marketing Trainer and a Public Speaker. He is the Head – Digital at The Clicks Technologies (TCT) - a boutique digital marketing agency helping businesses from across the globe.
He is also the Founder of World Digital Conclave, an initiative to bring together the global community of digital marketers and technology professionals to learn from each other and grow together.

Adit has published two books earlier - one on traditional marketing tricks of the trade and another on crypto currency trading 101s, both available on Amazon. He is regularly featured in media and speaks at various events and institutes on digital marketing. He can be reached at adit@aditchouhan.com.
Become a Bookboon author
Do you have a great idea that you would like to see turned into a business book or student textbook? Has your experience taught you a thing or two about personal development that you'd like to share with the world? Or do you specialise in an academic subject that could do with some better explaining? Quality, clarity and succinctness are what characterise Bookboon's eBooks. Talk to our editorial team now, and get published!
Enquiry