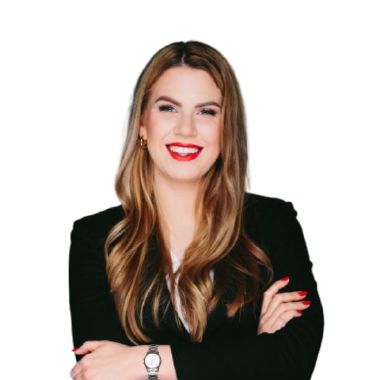 Nadia Harris
Country: United Kingdom
Number of Titles: 1
Contact the Author:
Nadia Harris, MBA - Founder of remoteworkadvocate.com – the go-to place for flexible working advice. Keynote speaker, global expert of remote and hybrid work. Leader in remote and hybrid work according to the TOP 15 Remote Work Advocates ranking prepared by All American Speakers, the British Onalytica report "Who's who in remote working" and global "Remote Innovator of 2022" according to Remote. She has collaborated with clients in the USA, Europe, Asia and Africa. Fluent in English, German, Polish and French. Nadia holds a legal degree and an MBA in Intercultural Managerial Communication.

Browse all by Nadia Harris
Become a Bookboon author
Do you have a great idea that you would like to see turned into a business book or student textbook? Has your experience taught you a thing or two about personal development that you'd like to share with the world? Or do you specialise in an academic subject that could do with some better explaining? Quality, clarity and succinctness are what characterise Bookboon's eBooks. Talk to our editorial team now, and get published!
Enquiry