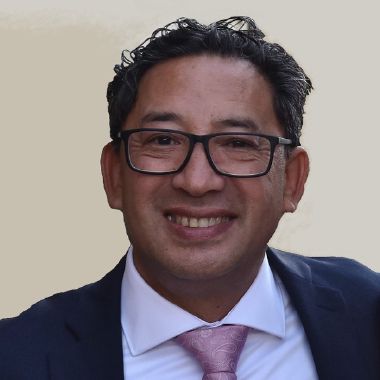 Roy Christofoor van Schaik
Country: Netherlands
Number of Titles: 1
Contact the Author:
Roy van Schaik is een senior manager en heeft vanaf 1989 als adviseur, lijnmanager, CIO, directeur, programma- en projectmanager een rijke ervaring opgedaan bij kleine tot grote bedrijven. Hij brengt als peoplemanager het beste in de mens naar boven en bereikt daarmee de beoogde resultaten met veel gedrevenheid, enthousiasme en plezier.
In 1999 heeft Roy ICT Nederland B.V. opgericht.
Daarnaast heeft Roy in 2015 "The Reflectionist" in de markt gezet.
Zie www.managementcoach.wants.it
De laatste paar jaar mag Roy zijn People Management Skills toepassen bij diverse bedrijven, zoals bij Yukon Software in de Oekraïne en in Sri Lanka.
Onder de noemer "Business Improvement" wordt bij organisaties "peoplemanagement op niveau" toegepast om hun klanten meer succes te laten krijgen.
Browse all by Roy Christofoor van Schaik
Become a Bookboon author
Do you have a great idea that you would like to see turned into a business book or student textbook? Has your experience taught you a thing or two about personal development that you'd like to share with the world? Or do you specialise in an academic subject that could do with some better explaining? Quality, clarity and succinctness are what characterise Bookboon's eBooks. Talk to our editorial team now, and get published!
Enquiry