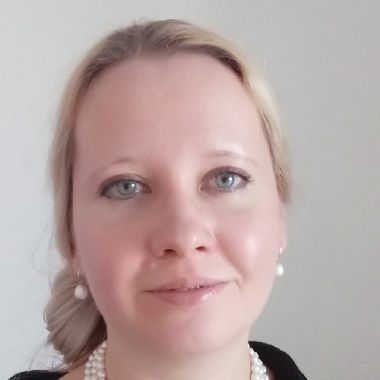 Lucy Kovalova-Woods
Country: United States
Number of Titles: 6
Contact the Author:
Lucy Kovalova-Woods: strategist, business development professional, management consultant, mentor for solo-preneurs and individuals who are pursuing change. Co-founder of Woods Kovalova Group, Change Ambassador.
Throughout her career, Lucy has been fortunate to work within different business fields, in different roles. She has always been curious to try new things and add something more to the business. She is an innovator and hard worker.
All the steps, all the roads lead to the goal. It is crucial to understand this goal from the beginning, which is almost impossible when you are 16 or 18 years old, dreaming of what you will be when you grow up. Life changes everything, but once you have a vision and a goal, or even some mirage of this vision or goal, the key is to work hard and take the career steps towards them.
Lucy is happy to share her experience through books and assist other people in their career and business journeys. She will be glad to hear your thoughts on the subject after you finish reading them.
Become a Bookboon author
Do you have a great idea that you would like to see turned into a business book or student textbook? Has your experience taught you a thing or two about personal development that you'd like to share with the world? Or do you specialise in an academic subject that could do with some better explaining? Quality, clarity and succinctness are what characterise Bookboon's eBooks. Talk to our editorial team now, and get published!
Enquiry