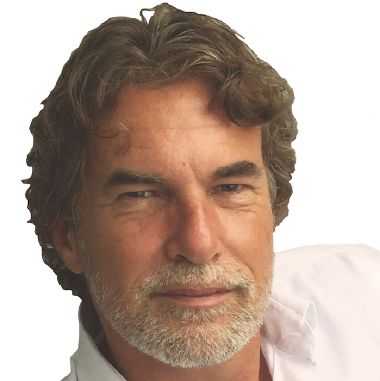 Ton de Graaf
Institution: Quest Coaching International
Country: Netherlands
Number of Titles: 3
Contact the Author:
Ton de Graaf started his career in the military where he learned about leadership while serving with the Royal Dutch Military Police as a Platoon Leader and later as a Captain with the Royal Dutch Air Force. He continued his career in the corporate world as a change manager, interim manager, program manager and HRD manager in various industries before he started his own executive coaching practice.
Since then his international scope allowed him to work with many senior executives in various countries across the globe. The results are often staggering: increase in work force productivity, significantly higher ratings in employee satisfaction surveys, higher level of employee engagement and a high return on the investment in coaching. Because of his highly successful results oriented approach he was asked to become an Executive, Business and Life coach trainer with the International Coach Academy in Australia.
In 2009 he was asked to become General Manager at Praesta International Ltd. (London), an executive coaching firm with 110 coaches in 12 countries across the globe.
Ton is one of the very few coaches in the world who is designated by the Worldwide Association of Business Coaches as a Chartered Business Coach™ (ChBC™) after a vigorous and independent assessment conducted by the Middlesex University and the Professional Development Foundation in the UK. Business coaches at this level are accountable for critical analysis, diagnosis, design, planning, execution and evaluation. They exercise substantial personal autonomy and show significant influence and leadership within their organisation, the profession or academic settings. Chartered status tells the wider community that a business coach has the highest level of specialised subject knowledge and professional competence.
The ChBC designation recognises the experienced practicing business coach who has demonstrated an in-depth knowledge of business coaching, significant personal achievements in the field, professionalism and leadership in the workplace, and a commitment to maintaining expertise through continuing professional development. The ChBC is a stand-alone credential and the highest level of certification for experienced coaches in the world today.
Ton is also the publisher and Editor-in-Chief of the Worldwide Coaching Magazine, a digital publication for life, business and executive coaches across the globe. More info: https://www.worldwidecoachingmagazine.com
More info: www.tondegraaf.com
Browse all by Ton de Graaf
Become a Bookboon author
Do you have a great idea that you would like to see turned into a business book or student textbook? Has your experience taught you a thing or two about personal development that you'd like to share with the world? Or do you specialise in an academic subject that could do with some better explaining? Quality, clarity and succinctness are what characterise Bookboon's eBooks. Talk to our editorial team now, and get published!
Enquiry