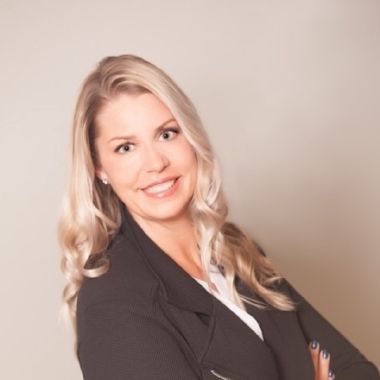 Jen Renee' Kirby
Country: United States
Number of Titles: 2
Contact the Author:
Jen Renee' Kirby is a freelance writer and entrepreneur based in the mid-west, who has spent over 13 years in the business world. Her key areas of focus include: consulting and developing leaders, teams, and organizations. She is a certified DiSCfacilitator, Korn FerryLeadership Coach, and ProsciCertified Change Management practitioner. She has her Master's in Business Administration.
She is a wife and mother who loves spending time playing and creating. A small-town girl who grew up in the mid-west. She spent time playing outside, feeding cows with dad, and building her leadership skills. She is also a world traveler, having lived in Europe. During her stay she journeyed to 10 countries, soaking in the people and environment. The journey left her forever changed, she was sparked with the beauty of culture.
Her career led her to a small-business right after college, where she learned the ropes of building and sustaining a local small business.
She then moved to the city and took a role in the insurance industry. There she honed her leadership and organization development skills. The majority of her career she spent on the people side of the business, as a leader and a learning and development professional. Her final project was building, facilitating and consulting on Change Management and the impact of understanding behaviors in the workplace.
Inspired by God to move back home, she left the city and moved to the country, where her and her family enjoy their land and spending time outdoors. This change embarked her on a new journey. She has a passion for people and watching them grow, be empowered and determine their destiny. She is also just as passionate about the culture and atmospheres in the workplace. With the belief, your people are your most valuable asset.
She is a first time author with the book, Embracing a Culture Driven by Feedback. She is passionate about people and creating an atmosphere of Kingdom Values.

Browse all by Jen Renee' Kirby
Become a Bookboon author
Do you have a great idea that you would like to see turned into a business book or student textbook? Has your experience taught you a thing or two about personal development that you'd like to share with the world? Or do you specialise in an academic subject that could do with some better explaining? Quality, clarity and succinctness are what characterise Bookboon's eBooks. Talk to our editorial team now, and get published!
Enquiry