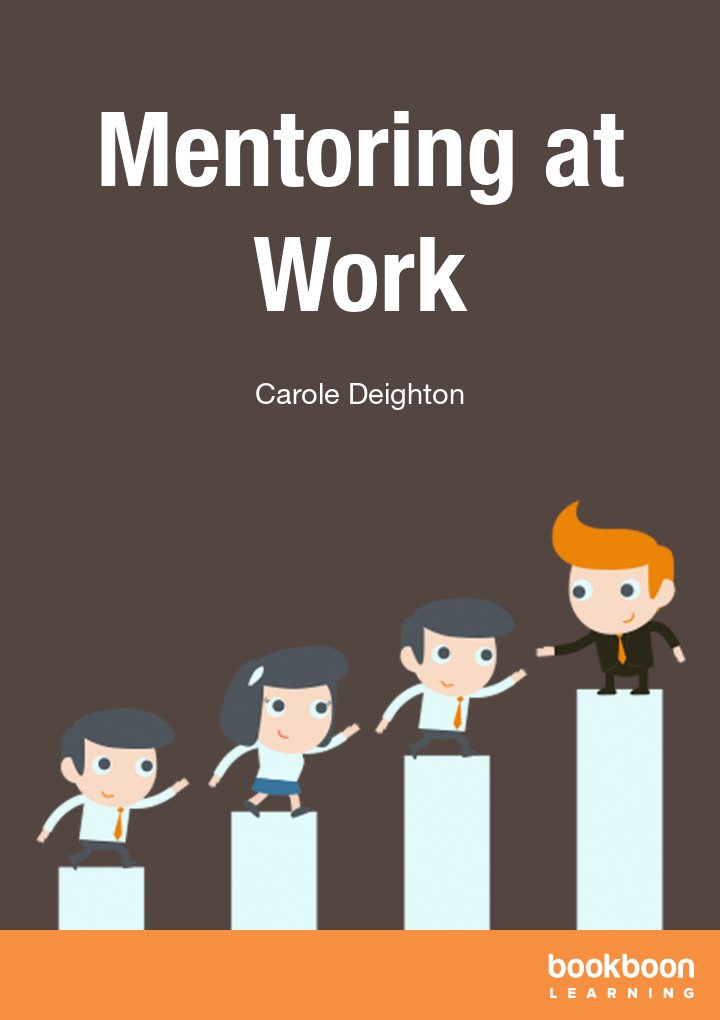 4,3

(

11

läsarrecensioner)
ISBN: 978-87-403-1750-3
1. Utgåva
Sidor : 105
Pris 75,50 kr
Pris €8,99
Pris £8,99
Pris ₹150
Pris $8,99
Pris 75,50 kr
Pris 75,50 kr
Ladda ner e-boken GRATIS i 4 enkla steg...
Detta är en Premium eBok
Bookboon Premium - Få tillgång till över 800 reklamfria eBöcker
Du kan anmäla dig till Bookboon Premium och få GRATIS tillgång till denna samt 800 andra böcker i 30 dagar. Du kan köpa boken nedan.
Starta dina GRATIS 30 dagar. Därefter 39,99 kr/månad
Starta dina GRATIS 30 dagar. Därefter €5,99/månad
Starta dina GRATIS 30 dagar. Därefter £4,99/månad
Starta dina GRATIS 30 dagar. Därefter ₹299/månad
Starta dina GRATIS 30 dagar. Därefter $3,99/månad
Starta dina GRATIS 30 dagar. Därefter 39,99 kr/månad
Starta dina GRATIS 30 dagar. Därefter 39,99 kr/månad
De som tittade på detta tittade även på
Om boken
Innehåll
Introduction

Emotional Capital


What is Emotional Capital?

Why Emotional Capital is Such a Valuable Asset

How Mentoring Helps


Emotional Intelligence


EI together with IQ = WISDOM

Why EI is Important to the Savvy Employer


What do People Want from Work?


Everyone is an Individual

Key Values and Factors at Work


The Mentoring Process


How Mentoring Differs from Coaching or Training

How Mentoring Helps People

What Effective Mentoring Involves

Mentoring: The Main Benefits


Becoming a Mentor


Specific Qualities of a Good Mentor

The Skills Required

Sharing Experience

Building Rapport

Setting Direction

Making Progress

Moving On

The Boundaries – and When to Seek Help

Measuring Success

A Mentor's Know-How Gives You the Edge


To be or not to be a Mentee?


Is Mentoring Right for me?

How Do I Get the Most from Mentoring?

Choosing the Right Mentor

What Will I gain?

How Does Mentoring Help My Development?

Personal Commitment


Starting a Company Scheme


Launching the Mentoring Programme

Mentoring Workshops

Getting it Right: The Golden Rules

What Mentoring Achieves for Employees

What Mentoring Offers the Organisation

Mentor and Mentee Matching: Getting it Right

Mentors and Managers


Mentor Training


The Help a Mentor Offers

Facilitating Mentoring Support

The Art of Listening

The Skill of Questioning

Trust and Confidentiality

Preparing for a Meeting

Running Meetings Effectively

Dealing with Issues/Problems


Mentoring Tools


The G.R.O.WModel

G.R.O.W– Example Questions

Checklist for Mentors (Example)

Meeting Form for Mentees

Some Useful Goal-Setting Tools

Förklaring
What exactly is mentoring and why do more and more organisations use it to attract, nurture and keep their best people? Are you a would-be mentor and how do you train for it? How can employees increase their confidence and enjoy greater career success by being mentored?
These and a host of other questions are answered in Mentoring at Work – an insightful, comprehensive handbook that takes you through the paces of becoming a mentor as well as acting as an essential step-by step guide for senior managers and executives who want to establish their own in-house mentoring schemes.
About the author
Carole Deighton is a successful and respected mentor and professional development coach who works with UK organisations and individuals to bring out the very best in people.
Carole believes all of us have the ability to reflect, develop and change for the better and, in Mentoring at Work, she explains why mentoring is one of the most powerful tools in today's business environment.
With a wealth of experience to draw on, she reveals her own particular insights into this invaluable process, the nitty-gritty of becoming a good mentor, advice on how to get the most out of being mentored, as well as a step-by-step guide for companies launching their own in-house mentoring schemes.