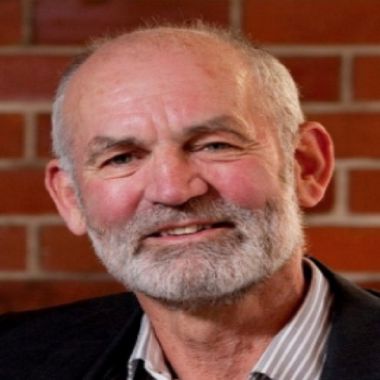 Michael Douglas Brown
Land: New Zealand
Number of Titles: 4
Michael is a leading authority on training in media and presentation skills. His methods work for people of all cultures – the result of hundreds of intensive training workshops with thousands of people.
He has special expertise in how to handle difficult issues and difficult audiences, including how to manage a media crisis. He was a television reporter, director and presenter of news and current affairs programmes.
His most recent publication is the critically acclaimed novel Finding the Field: an adventure of body, mind and spirit.
Academic: B.Sc. (Hons) Physics (Canterbury), Dip. Journ. (Canterbury), Dip. Teach., Coastal Yachtmaster, Ocean Yachtmaster (Nav).
Browse door alle boeken op Michael Douglas Brown
Word Bookboon-auteur
Heb je een goed idee dat je graag zou zien omgezet in een zakelijk boek of studieboek? Heeft je ervaring je iets geleerd over persoonlijke ontwikkeling en zou je dat willen delen met de wereld? Of ben je gespecialiseerd in een academisch onderwerp dat beter kan worden uitgelegd? Kwaliteit, duidelijkheid en beknoptheid kenmerken de eBooks van Bookboon. Praat nu met ons redactieteam en schrijf straks een publicatie op je naam!
Aanvraag