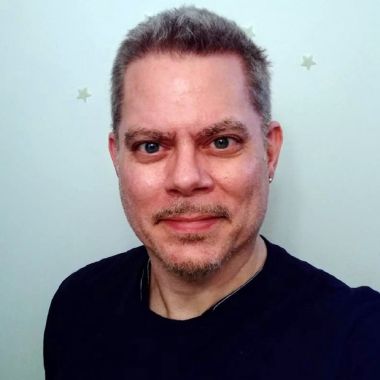 David Cycleback
Profesjonell tittel: Director
Institusjon: Center for Artifact Studies
Land: United States
Antall bøker: 9
Kontakt forfatteren:
David Cycleback is Director of Center for Artifact Studies, and an internationally known scholar working in cognitive science, philosophy and artifacts history,. He was runner-up for the International Book Award for Philosophy for Noise Music: Cognitive Psychology, Aesthetics and Epistemology and a four-time Eric Hoffer Award Finalist. In their second printing by China's National Photographic Art Publishing House, his guides Judging the Authenticity of Prints by the Masters and Judging the Authenticity of Photographs were the first comprehensive books on the subjects published in Asia, and Art Perception is one of four books students are recommended to study in preparation for India's Common Entrance Exam for Design (CEED) for postgraduate studies in technical design. He has been a practicum coordinator for the University of Washington, an authenticity researcher for Arizona State University's Society for American Baseball Research, and is a member of the Oxford University Philosophical Society and the International Society for Philosophers. His other books include Cognitive Science of Religion and Belief Systems, Understanding Human Minds and Their Limits, Limits of Science, Philosophy of Artificial Intelligence, and Authenticating Art and Artifacts: An Introduction to Methods and Issues.

Bli en Bookboon forfatter
Har du noe du vil dele med bedrifter eller studenter i bokform? Har din erfaring gitt deg kunnskaper om personlig utvikling som du ønsker å dele med verden? Eller har du spesialisert deg i et akademisk felt som du mener trenger litt mer forklaring? Bookboons eBøker kjennetegnes av god kvalitet, konsist og lettfattelig innhold. Snakk med vårt redaksjonale team og bli publisert.
Forespørsel