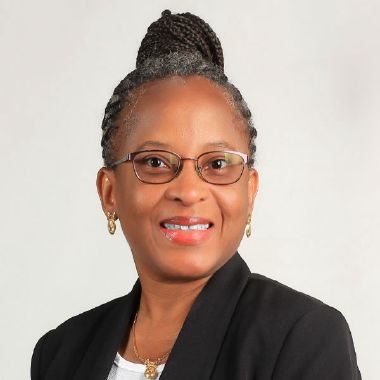 Dr. Abimbola Windapo
Land: South Africa
Antall bøker: 1
Kontakt forfatteren:
Abimbola Windapo is an Associate Professor at the Department of Construction Economics and Management, University of Cape Town, with more than 30 years of experience in practice, teaching and research. She is a C2 Rated researcher with the National Research Foundation (NRF) and a Professional Construction Project Manager and Mentor registered with the South African Council for the Project and Construction Management Professions (SACPCMP) and Registered with the Council of Registered Builders of Nigeria (CORBON). Her research is interdisciplinary and focusses on construction industry development, business and project management from a practice and performance perspective. She has a significant network of academics in and outside South Africa to support her research. She is also the Editor, Journal of Construction Business and Management (JCBM) hosted by the University of Cape Town Libraries (http://journals.uct.ac.za/index.php/jcbm/index). She loves travelling, reading and listening to inspirational music.
Bla igjennom alle bøkene ved Dr. Abimbola Windapo
Bli en Bookboon forfatter
Har du noe du vil dele med bedrifter eller studenter i bokform? Har din erfaring gitt deg kunnskaper om personlig utvikling som du ønsker å dele med verden? Eller har du spesialisert deg i et akademisk felt som du mener trenger litt mer forklaring? Bookboons eBøker kjennetegnes av god kvalitet, konsist og lettfattelig innhold. Snakk med vårt redaksjonale team og bli publisert.
Forespørsel