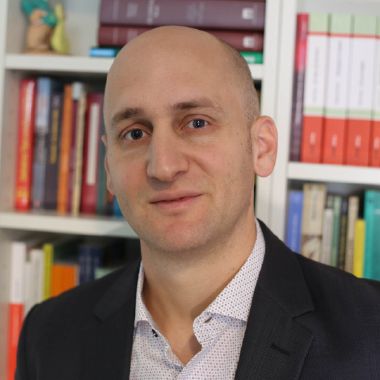 Christian Julmi
Institusjon: FernUniversität in Hagen
Land: Germany
Number of Titles: 2
Kontakt forfatteren:
Christian was awarded a doctorate in business economics at the Faculty of Business Administration and Economics, University of Hagen (Germany). In his dissertation, he discussed the development dynamics and method of appearance of atmospheres in organizations thematically. He is an Associate Member of the international research network "Atmospheric Spaces". In 2007, he was awarded a master's degree in industrial engineering from the Karlsruhe Institute of Technology (KIT). His research focuses on the area of decision theory and on management and organization theory in general.

In 2018, Christian co-founded Atmospheric Art, a company offering leadership training programs in the area of atmospheric leadership. He currently serves as the managing director of the company.
A biography of Christian can be found on the company website of Atmospheric Art:: https://www.atmospheric-art.com/ueber-uns/christian-julmi/

Bla igjennom alle bøkene ved Christian Julmi
Bli en Bookboon forfatter
Har du noe du vil dele med bedrifter eller studenter i bokform? Har din erfaring gitt deg kunnskaper om personlig utvikling som du ønsker å dele med verden? Eller har du spesialisert deg i et akademisk felt som du mener trenger litt mer forklaring? Bookboons eBøker kjennetegnes av god kvalitet, konsist og lettfattelig innhold. Snakk med vårt redaksjonale team og bli publisert.
Forespørsel