Technology's surprising impact on soft skills
January 12, 2020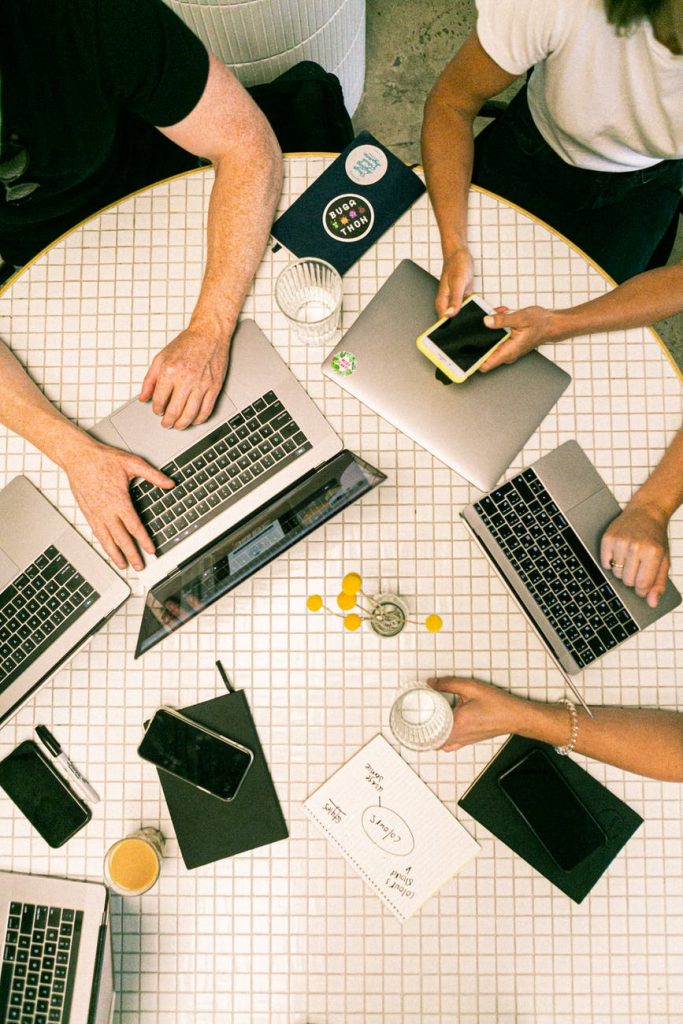 Let's face it, in the world of soft skills, technology gets a bad rap. Whether it's being blamed for this generation's lack of communication skills or for distracting us to the point where we cannot complete a single task, we tend to focus on the negative impact technology has on soft skills. However, upon speaking to over 300 L&D professionals, Bookboon learned that over 50% say that because of eLearning and easy access to mobile information, technology has truthfully had a surprisingly positive effect on both soft skills and how we develop them. Let's look at 6 ways technology positively impacts our learners' soft skills.
eLearning is cost-effective
At one point in time, in order for an employee to develop a new skill, their company would be required to find and pay for a relevant course and a reputable instructor, organise and fund costs such as travel, hotels and food, and lose out on many otherwise productive and profitable working hours while said employee or employees were away. And that process was repeated for every employee requiring training within an organisation. The costs associated with solely using face-to-face learning to train staff made it difficult to provide each and every employee with access to quality learning opportunities. Cue eLearning. Digital learning platforms (such as Bookboon's eLibrary), provide learners access to thousands of learning materials covering hundreds of soft skills so that learning opportunities are virtually endless at no extra cost to the organisation.
Learning new skills is no longer limited to location
As businesses everywhere become increasingly global, the need for training to be accessible from anywhere is more prevalent than ever before. For the first time in history, the digital revolution surrounding L&D means that developing a new skill is no longer dependent on one's location. eLearning, and particularly mobile learning, means that employees can access their organisation's learning solution to hone their soft skills from any location on any device whenever they desire. Mobile digital learning materials have made it so that it has never been easier or more accessible for employees around the world to develop their soft skills.
Bite-sized digital content leads to a faster turnaround on skills
When it comes to learning new skills in the modern world of work, size matters. Our employees are busier than ever meaning they have less time to hone and develop new skills. That's why many digital learning platforms are providing learners with short, bite-sized materials they can consume one day and apply the next.
Algorithms recommend content based on likes
Just like the entertainment and social media platforms most of our learners access during their free time do, many digital learning solutions are using data-driven algorithms to recommend content users may find useful or interesting based on their likes and searches. One of the best ways to engage learners is to provide them with relevant content they actually want to consume and using a learning platform that recommends continued learning, is the most effective way to create lifelong learners proactively engaged in their own soft skills development.
Soft skills materials are accessible in many languages
In the same way that the most effective learning does not depend on location or time, it should also not be limited to speakers of only one language. Many eLearning platforms provide soft skills learning materials in various different languages so that employees have equal access to upskilling and developing new soft skills regardless of the language they speak.
Multiplatform content meets learners' needs
Our employees' learning needs are as unique as the individuals themselves. Some people learn best by reading, others by listening and some through a combination of the two. Technology has allowed organisations to provide employees with the most effective learning experience possible through multiplatform learning content. Allowing learners to access soft skills development through a variety of methods including short-form eBooks and audio learning materials, engages more users thereby increasing the number of soft skills savvy employees within an organisation.
As L&D professionals, we can choose to blame technology for the gap in soft skills within our organisations or we could decide to look at how advances in digital learning and mobile materials will continue to increase the effectiveness of soft skills training for years to come.
Participate in our 2020 L&D landscape survey and receive a free copy of Bookboon's L&D Landscape Report 2020. It takes less than 10 minutes to complete but will provide a wealth of insights for both you and us: Fill out the 2020 L&D Survey here.