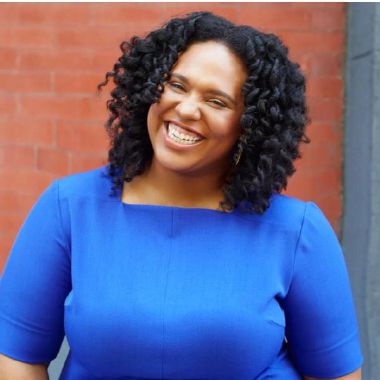 Natasha Nurse
Paese: United States
Number of Titles: 20
Contatta l'autore:
Natasha Nurse is a Coach, Speaker, and Content Creator. She started Dressing Room 8 to provide a web-based resource where women can gain personal and professional empowerment through her fashion and lifestyle focused blog and coaching services. Natasha focuses her coaching services on learning how to master the art of interviewing, leveraging the power of networking, and learning how to build a unique personal brand.

You can follow Dressing Room 8 on Facebook, Instagram, Twitter, Pinterest, TikTok, and YouTube.

Learn more about her podcast WokeNFree at WokeNFree.com

Diventa un Autore BookBoon
Hai una grande idea che vorresti vedere trasformata in un libro di testo o in un libro legato al business? La tua esperienza ti ha insegnato un paio di cose sul tuo sviluppo personale che vorresti condividere con il mondo? Oppure sei specializzato in un argomento accademico che potrebbe essere spiegato in maniera migliore? Qualità, chiarezza e concisione sono le caratteristiche degli eBooks di Bookboon. Parla con il nostro team editoriale ora e fatti pubblicare!
Chiedi Informazioni