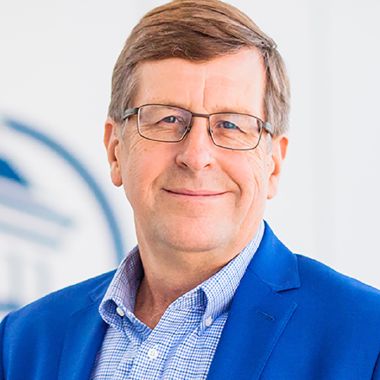 Larry M. Walther
Titolo Professinale: EY Professor of Accounting
Istituto: Utah State University
Paese: United States
Numero di Libri: 38
Contatta l'autore:
Larry Walther, Ph.D., CPA, CMA, is the EY Professor of Accounting and Senior Associate Dean of the Jon M. Huntsman School of Business at Utah State University. Dr. Walther has authored numerous books and articles on accounting, and he has served as director and/or consultant to a number of public and nonpublic companies. Dr. Walther earned his Ph.D. in accounting from Oklahoma State University and has public accounting experience with the audit firm of Ernst & Young. He is past President of the Federation of Schools of Accountancy and served on the Accounting Accreditation Committee of the Association to Advance Collegiate Schools of Business (AACSB). Dr. Walther is the 2013 recipient of the prestigious Joseph A. Silvoso Faculty Merit Award from the Federation of Schools of Accountancy.

Diventa un Autore BookBoon
Hai una grande idea che vorresti vedere trasformata in un libro di testo o in un libro legato al business? La tua esperienza ti ha insegnato un paio di cose sul tuo sviluppo personale che vorresti condividere con il mondo? Oppure sei specializzato in un argomento accademico che potrebbe essere spiegato in maniera migliore? Qualità, chiarezza e concisione sono le caratteristiche degli eBooks di Bookboon. Parla con il nostro team editoriale ora e fatti pubblicare!
Chiedi Informazioni